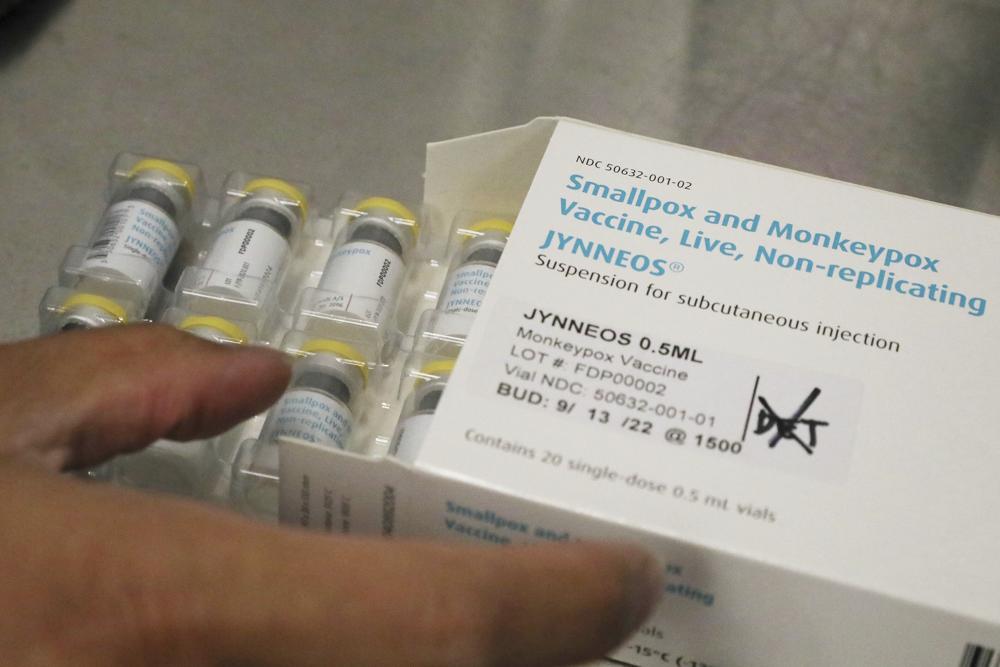 President Biden Declares PUBLIC HEALTH Emergency Over MONKEYPOX Plague — Daniel Whyte III Says God Can and Will Destroy and Dismantle This Once Great Country Called America in Multiple Ways Piece-by-Piece if He has to. Daniel Whyte III Who Predicted on a Regular Basis, Starting Over Ten Years Before the Coronavirus plague Happened, Says Pastors and Churches Need to Repent Based Upon II Chronicles 7:14, Which States: "If my people, which are called by my name, shall humble themselves, and pray, and seek my face, and turn from their wicked ways: then will I hear from heaven, and will forgive their sin, and will heal their land"; and the World Needs to Get Saved Based Upon John 3:16, Which States: "For God so loved the world, that he gave his only begotten Son, that whosoever believeth in him should not perish but have everlasting life."
The federal government declared a public health emergency Thursday to bolster the response to the monkeypox outbreak that has infected more than 7,100 Americans.
The announcement will free up money and other resources to fight the virus, which may cause fever, body aches, chills, fatigue and pimple-like bumps on many parts of the body.
"We are prepared to take our response to the next level in addressing this virus, and we urge every American to take monkeypox seriously," said Xavier Becerra, head of the U.S. Department of Health and Human Services.
The declaration by HHS comes as the Biden administration has faced criticism over monkeypox vaccine availability. Clinics in major cities such as New York and San Francisco say they haven't received enough of the two-shot vaccine to meet demand, and some have had to stop offering the second dose to ensure supply of first doses.
_____
Source: Associated Press, ZEKE MILLER, MIKE STOBBE and MICHAEL BALSAMO
To read more, click here: https://apnews.com/article/monkeypox-public-health-emergency-us-f336fc99abd57f0866a38b578d5bb44c