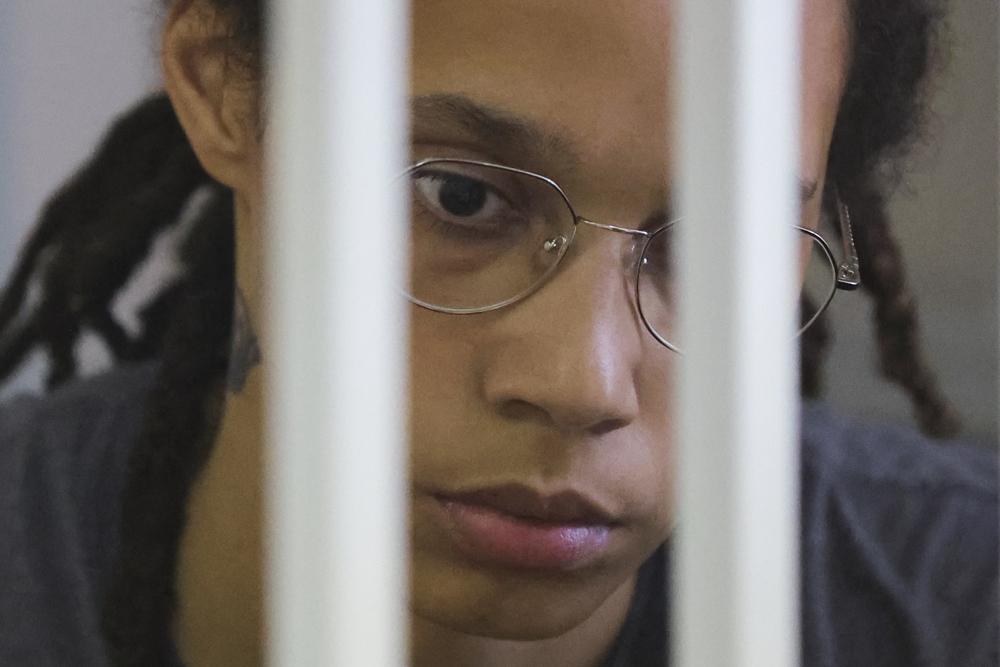 Openly Lesbian and So-Called Married-to-a-Woman Brittney Griner Has Been Found Guilty in a Russian Court and Has Been Sentenced to Nearly Ten Years in Prison — Daniel Whyte III Says, Yes, This is a Harsh Sentence for This Case, and, Yes, Whether You Like it or Not, Brittney Griner is Caught in the Middle of an International MORAL WAR Between Russia and the West, Which Includes America Over the Issue of the Abomination of Homosexuality and So-Called Homosexual Marriage. Russia is More for Traditional Family Values as far as That Goes, and Russia Sees America and the West as Trying to Tear Down Those Traditional Family Values. So whether Putin Wants to Admit it, Whether the Russian Court Wants to Admit it, Whether Biden Wants to Say it, Whether the Media Wants to Talk About it, or Whether You Like it or Not, Brittney Griner is a Pawn in the Middle of a Larger Moral War Between Russia and the West, and Brittney Griner is in Jail in Russia More for PRACTICING THE ABOMINATION OF HOMOSEXUALITY — FOR BEING A LESBIAN AND SO-CALLED MARRIED-TO-A-WOMAN MORE THAN DRUG POSSESSION. Anyway, With all of That Said, I Must Commend Brittney Griner for Showing Tremendous Emotional Self-Control Under These Awful Circumstances. Brittney Griner Seems to be Emotionally Stronger Than Most People. We Encourage Born-Again Christians Everywhere to Pray for Brittney Griner's Salvation and to Pray for Brittney Griner's Deliverance From the Abomination of the Lesbian Lifestyle, and to Pray for Brittney Griner's Safety. We Also Urge the Internationally Known Billy Graham Evangelistic Association to Dispatch One of Their Evangelists or Chaplains to Visit Brittney Griner in Jail for the Purpose of Leading Brittney Griner to Jesus Christ for Salvation and Deliverance From the Prison of Sin and From the Future Prison of the BURNING HELL Where Jesus Christ Said: "THE FIRE IS NOT QUENCHED."
A judge in Russia convicted American basketball star Brittney Griner of drug possession and smuggling Thursday and sentenced her to nine years in prison.
Judge Anna Sotnikova said the time Griner has served in custody since her arrest in February would count toward the sentence.
Griner reacted to the sentence with little emotion. She listened to the verdict from the defendant's cage, a blank stare on her face.
While recapping the evidence and giving her findings Thursday, the judge said the 31-year-old Griner illegally brought drugs into Russia.
Before the unusually quick verdict was announced, Griner made a final appeal to the court. She said she had no intention to break the law by bringing vape cartridges with cannabis oil into the country when she flew to Moscow in February to play basketball in the city of Yekaterinburg.
_____
Source:  Associated Press, JIM HEINTZ
To read more, click here: https://apnews.com/article/brittney-griner-trial-verdict-live-updates-40eccfc427da65b3c02eeabc8a7410ff