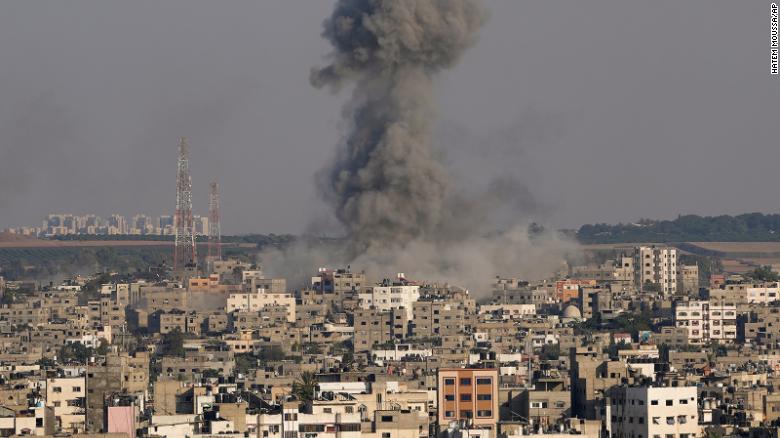 A ceasefire between Israel and the Islamic Jihad militant group in Gaza was holding on Monday after a weekend of hostilities left dozens of Palestinians dead.
The truce, announced on Sunday evening by both sides, came about 50 hours after the escalation began, when Israel launched what it called preemptive strikes on targets of the Islamic Jihad militant group in Gaza.
At least 44 Palestinians, including 15 children and some militants, were killed in the violence, according to Palestinian officials.
The escalation was the most serious in nearly 15 months, when the Israeli military and Hamas fought an 11-day war in May 2021. A key difference this time was the decision by Hamas to stay out of the fighting. Its statements blamed Israel for the escalation but consistently stopped short of threatening attacks in retaliation.
The Israeli prime minister's office thanked Egypt for its mediation efforts but warned that if the ceasefire was violated, "the State of Israel maintains the right to respond strongly."
Terms of the agreement were not immediately made public. However, Egypt's official state news agency reported that in the push for a truce, Cairo was working to see the release of an Islamic Jihad militant captured by Israel six days ago, and ensure a Palestinian prisoner on hunger strike in an Israeli jail would be transferred to a hospital for medical treatment.
In a statement issued by the State Department Monday, US Secretary of State Antony Blinken welcomed the ceasefire.
Click here to read more.
SOURCE: CNN, Abeer Salman, Andrew Carey and Ibrahim Dahman