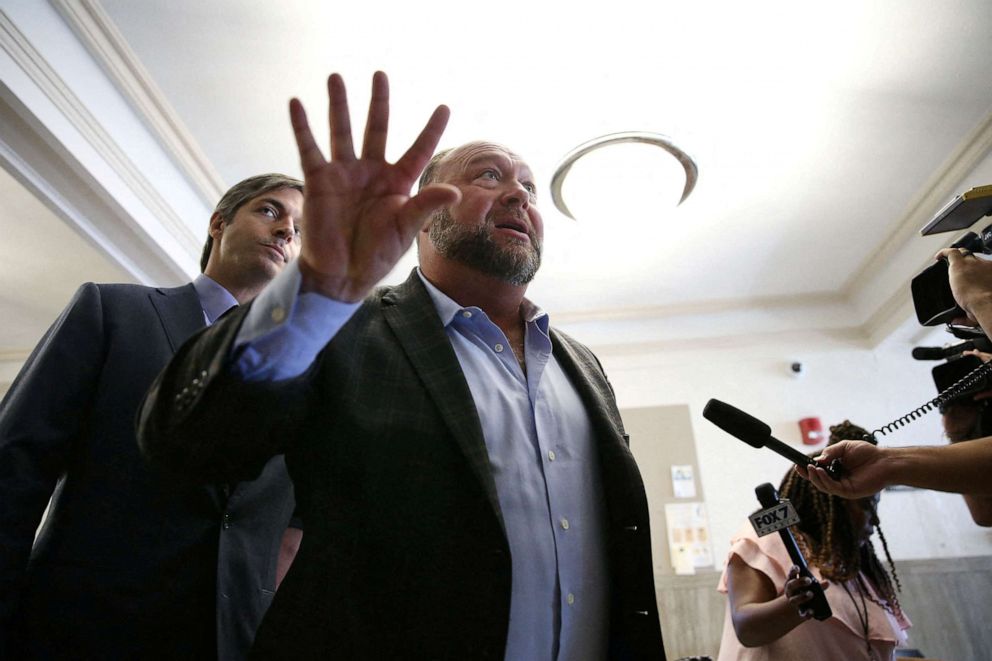 The parent company of InfoWars has agreed to face a second defamation trial over the false claims its founder, conspiracy theorist and right-wing provocateur Alex Jones, made about the mass shooting at Sandy Hook Elementary School.
Free Speech Systems said at a bankruptcy court hearing in Houston on Monday it would no longer oppose the trial in Connecticut despite the company's bankruptcy proceeding, which would ordinarily offer a reprieve from legal action.
"The parties have reached a settlement on this. This will help facilitate the trial in Connecticut," U.S. bankruptcy judge Christopher Lopez said on Monday. "The fact that the parties reached agreement on this, I want to thank all the professionals."
The Connecticut trial is expected to begin in September.
Judge Barbara Bellis found Jones liable in a defamation lawsuit for calling the 2012 massacre at Sandy Hook Elementary School a hoax. The trial in Connecticut does not involve a question of guilt or innocence, but rather, of damages, as the judge already determined that Jones is guilty.
Click here to read more.
SOURCE: ABC News, Aaron Katersky and Teddy Grant