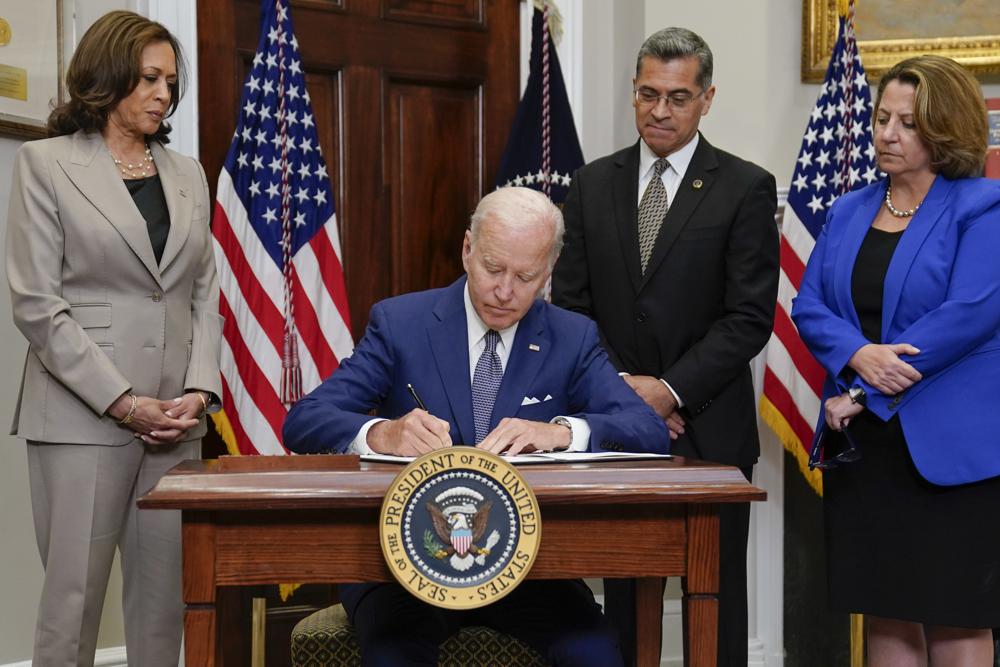 Attorney General Merrick Garland headlined a White House event Friday bringing together pro bono lawyers, bar associations and public interest groups to discuss how best to offer legal services and protections for women seeking abortions.
The effort is part of an executive order signed by President Joe Biden earlier this month aimed at protecting access to abortion after the Supreme Court struck down Roe v. Wade, the landmark 1973 ruling that established a constitutional right to the procedure.
Lawyers will work to "encourage robust legal representation of those seeking reproductive care services," the White House said in announcing the event. Garland was accompanied by White House counsel Stuart Delery and Associate Attorney General Vanita Gupta. A public schedule for second gentleman Doug Emhoff, himself a lawyer, showed he was expected to join the event later.
"It has now been 35 days since the Supreme Court overturned Roe and Casey, eliminating a fundamental constitutional right that had been essential to the freedom and equality of women in the United States for half a century," Garland said. "On that day, I know we all feared what was to come. And what has happened in the days since has confirmed those fears."
Source: Associated Press, SEUNG MIN KIM
To read more, click here: https://apnews.com/article/abortion-biden-health-merrick-garland-f7a104ec42514b9d64f1eab741d85485