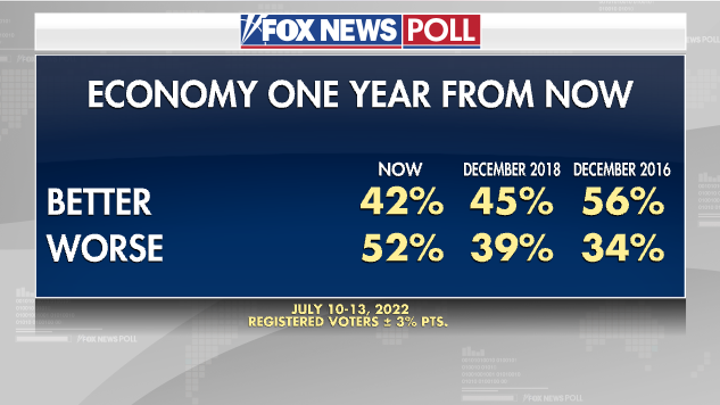 Almost all voters are worried about inflation, large numbers continue to rate the economy negatively — and a majority expects things will be worse next year.
The latest Fox News survey also finds both Democrats and Republicans are equally motivated to vote, and that if the midterm election were today, 41% of voters would back the Democratic candidate in their House district and 44% the Republican.
That 3-point edge is unchanged from June and within the poll's margin of sampling error. However, this is the seventh straight poll since December where the Republicans have been ahead, ranging from one to seven points.
According to Fox News modeling, a 3-point edge translates into a GOP gain of about 23 seats.
"A 20-plus seat gain would be massive for the Republicans in an era where bipartisan gerrymandering has drastically reduced the number of competitive seats," says Republican pollster Daron Shaw. "It would be tantamount to the 1994 midterms when Newt Gingrich's Contract with America helped the GOP roll up a 54-seat gain." Shaw conducts the Fox News survey with Democratic counterpart Chris Anderson.
Click here to read more.
Source: Fox News