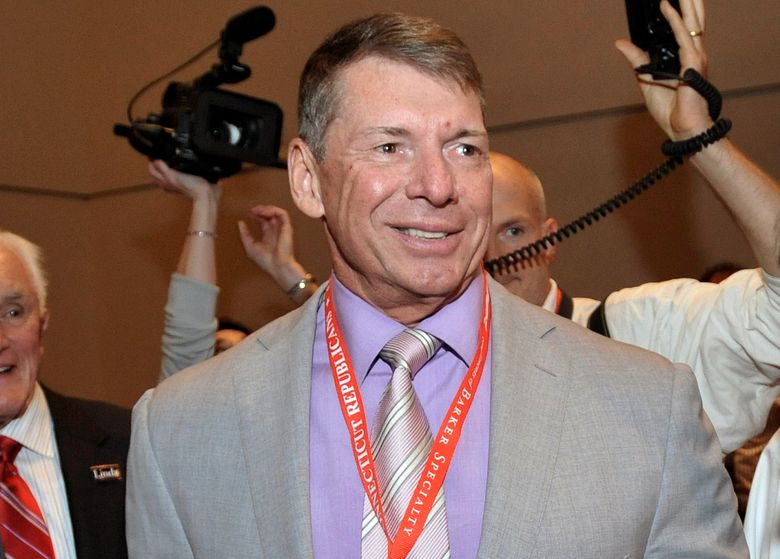 World Wrestling Entertainment CEO Vince McMahon announced Friday that he was fully retiring after decades of leading the company founded by his father, a move that comes after it was revealed in June that the WWE's was investigating allegations of sexual misconduct against him.
Earlier this month, The Wall Street Journal reported that the married McMahon had paid more than $12 million to four women, all of who had been affiliated with the WWE, over the past 16 years to cover up claims of sexual misconduct and infidelity.
McMahon is by far the best-known promoter of professional wrestling in the United States, following in the footsteps of his father Vince McMahon Sr., and his grandfather Jess McMahon, who had been leading promoters of the heavily scripted events in the northeast United States.
The younger McMahon, upon taking over control of the WWE from his father in 1982, transformed what had been a regional promotion into an international, multi-billion-dollar phenomenon, featuring stars including Hulk Hogan and Dwayne "The Rock" Johnson.
On the heels of a Journal report in June that he paid a former WWE paralegal $3 million to keep her quiet about a relationship with him, McMahon had said he was stepping back from his role as CEO and chairman of Stamford, Connecticut-based company while the board's probe proceeded. His daughter Stephanie McMahon was installed as interim CEO.
Click here to read more.
SOURCE: CNBC, Dan Mangan