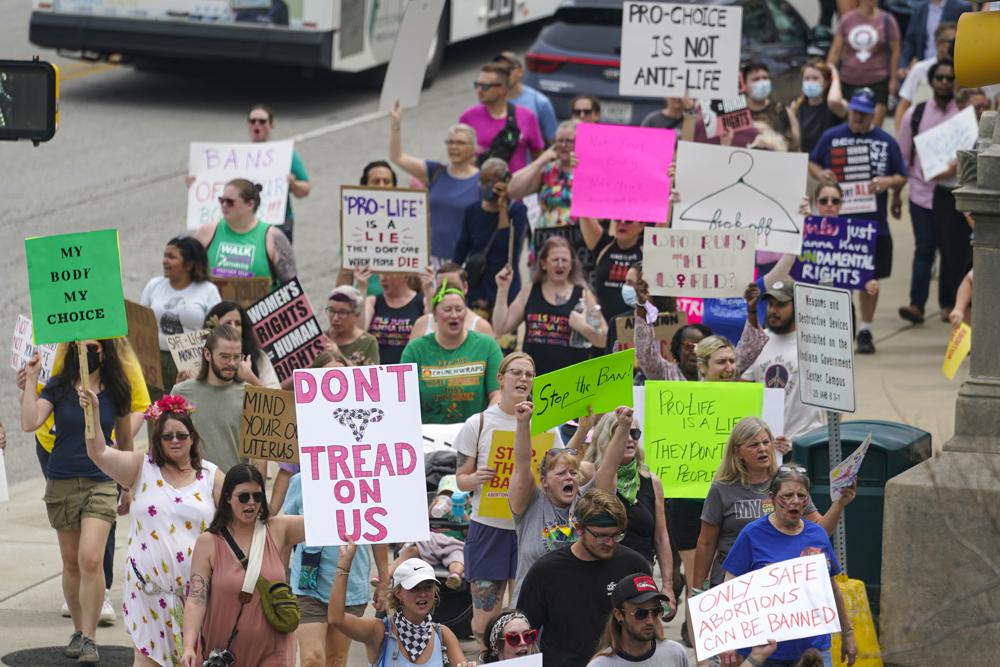 Thousands of people arguing the abortion issue surrounded the Indiana Statehouse and filled its corridors Monday as state lawmakers began consideration of a Republican proposal to ban nearly all abortions in the state and Vice President Kamala Harris denounced the effort during a meeting with Democratic legislators.
Harris said during a trip to Indianapolis that the abortion ban proposal reflects a health care crisis in the country. Despite the bill's abortion ban language, anti-abortion activists lined up before a legislative committee to argue that the bill wasn't strict enough and lacked enforcement teeth.
Indiana is one of the first Republican-run state legislatures to debate tighter abortion laws following the U.S. Supreme Court decision last month overturning Roe v. Wade. The Supreme Court ruling is expected to lead to abortion bans in roughly half the states.
"Maybe some people need to actually learn how a woman's body works," Harris said Monday, eliciting murmurs and laughs from the Democratic legislators. "The parameters that are being proposed mean that for the vast majority of women, by the time she realizes she is pregnant, she will effectively be prohibited from having access to reproductive health care that will allow her to choose what happens to her body."