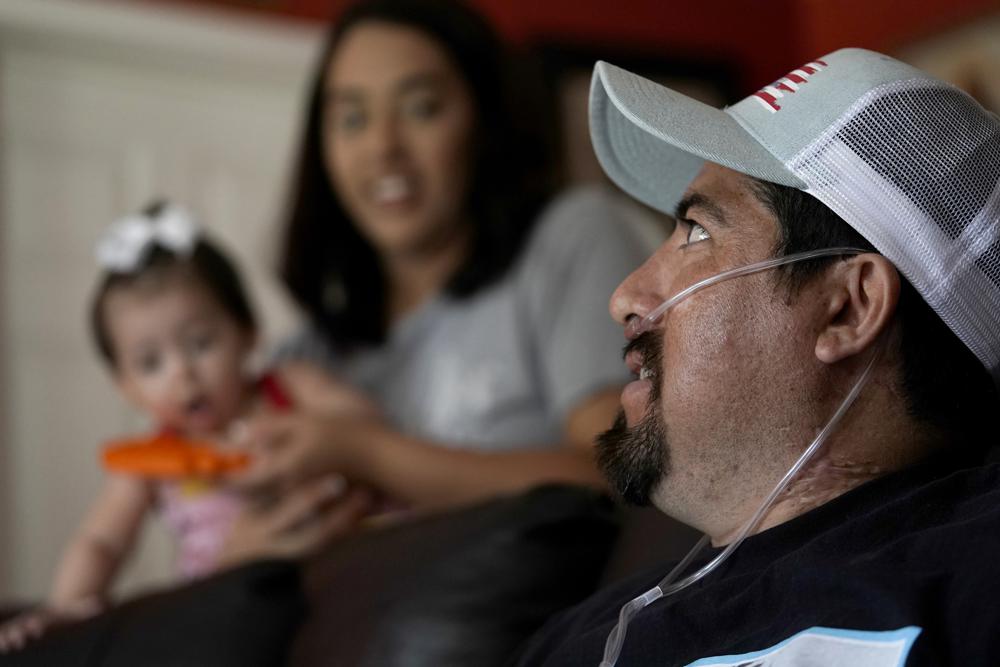 Freddy Fernandez almost wasn't here, on his couch in his Missouri home, his baby on his lap, gnawing on the pulse oximeter that he uses to check his oxygen levels after a months-long bout with COVID-19.
Months after being warned that her partner might never hold his daughter, Vanessa smiles as the girl works to cut two teeth on the device that Freddy wears like a necklace, a blue ribbon tied around it.
Freddy spent five months hospitalized a four-hour drive away from the couple's home in the southwest Missouri town of Carthage on the most intense life support available. The 41-year-old father of six nearly died repeatedly and now he — like so many who survived COVID-19 hospitalizations — has returned home changed.
While more than 1 million died from COVID in the U.S., many more survived ICU stays that have left them with anxiety, PTSD and a host of health issues. Research has shown that intensive therapy starting in the ICU can help, but it was often hard to provide as hospitals teemed with patients.
____