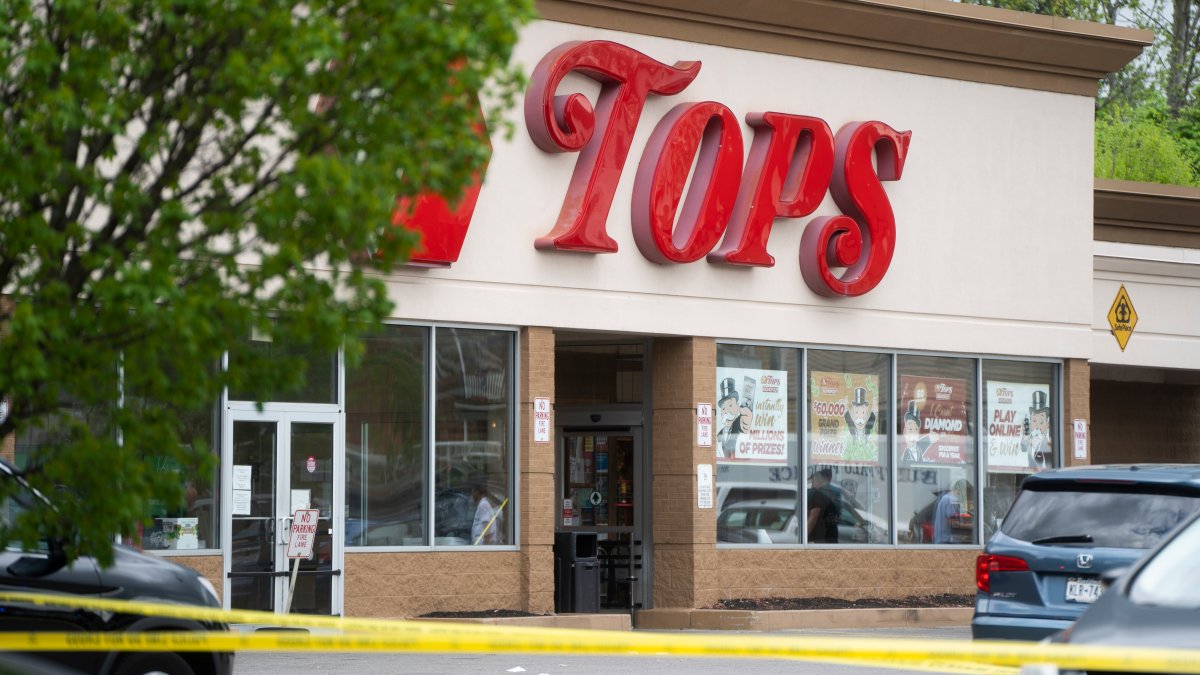 A suburban Seattle man has been arrested and accused of threatening to shoot Black customers at a grocery store in Buffalo, New York, according to a criminal complaint filed in U.S. District Court. The complaint comes just months after a man killed 10 Black people in a mass shooting at a different Buffalo grocery store.
Joey George, the 37-year-old Seattle man, is charged with making interstate threats and is scheduled to appear in court Friday afternoon, The Seattle Times reported. George phoned a Buffalo grocery store twice in July threatening to shoot Black people in the store and ranting about a "race war," the complaint said.
On May 14, a shooter killed 10 Black people and hurt several others at Tops Friendly Supermarket in Buffalo. A 19-year-old White man has pleaded not guilty to federal hate crime charges in connection with the attack.
Investigators say the suspected Tops shooter drove for more than three hours from his home in Conklin, New York, to a busy grocery store chosen for its location in a predominantly Black neighborhood, with the intent of killing as many Black people as possible. He was motivated, they said, by white supremacist beliefs which he described in online diary entries.
Click here to read more.
SOURCE: CBS News, The Associated Press