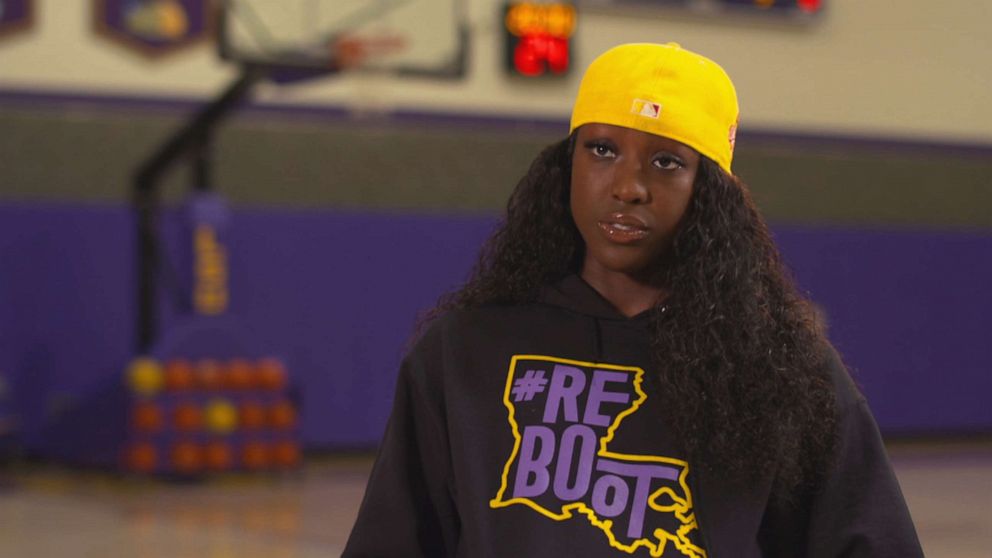 Lakia Johnson, the mother of Flau'jae Johnson, remembers her daughter's basketball journey like only a mother can.
"She goes, 'I want to play basketball.' And I said, 'Basketball? Well, there's no 4-year-old girls playing basketball'," said Lakia Johnson. "So I put her on a team with the boys – it's been hell ever since."
Now, under the new NCAA rules, Flau'jae Johnson is set to become one of the highest-paid female athletes in collegiate sport history.
"There's just something about seeing that ball go to the hoop and the splash and everybody screaming," said Johnson. "I always wanted [them] to like me, that was my goal."
Johnson will begin playing for LSU in the fall.
"Having a university offer you a full scholarship to attend… That stunned me. Like you're willing to pay for my education, pay for this just for me to play basketball and represent," said Johnson.
Last year, the NCAA adopted a policy that collegiate athletes could profit through their "Name, Image and Likeness," known as NIL, and that is now in effect.
Click here to read more.
SOURCE: ABC News, Jon Schlosberg, Osej Serratos, Deborah Roberts, and Haley Yamada