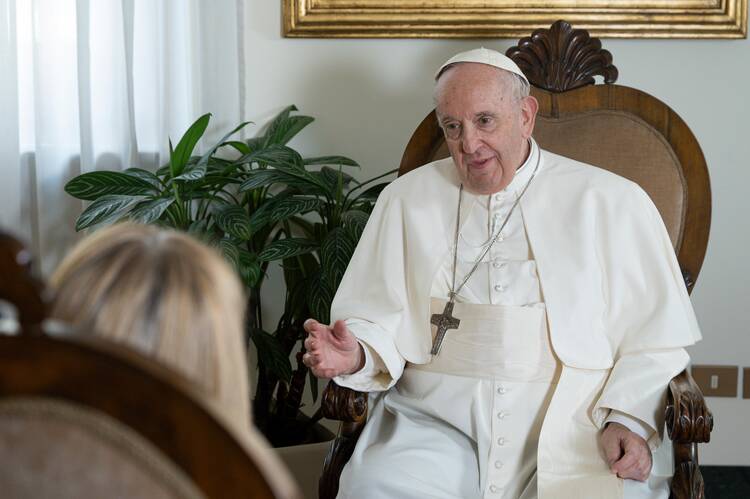 VATICAN CITY (CNS) — Pope Francis said the goals he has achieved in more than nine years as pope were simply the fruit of the ideas discussed by the College of Cardinals prior to his election.
In an interview with Argentine news agency Télam published July 1, the pope said that objectives, such as the reform of the Roman Curia, were "neither my invention nor a dream I had after a night of indigestion."
"I gathered everything that we, the cardinals, had said at the pre-conclave meetings, the things we believed the new pope should do. Then, we spoke of the things that needed to be changed, the issues that needed to be tackled," he said.
"I carried out the things that were asked back then. I do not think there was anything original of mine. I set in motion what we all had requested," he added.
The apostolic constitution reforming the Roman Curia, titled "Praedicate Evangelium" ("Preach the Gospel") went into effect June 5.
Click here to read more.
Source: America Magazine