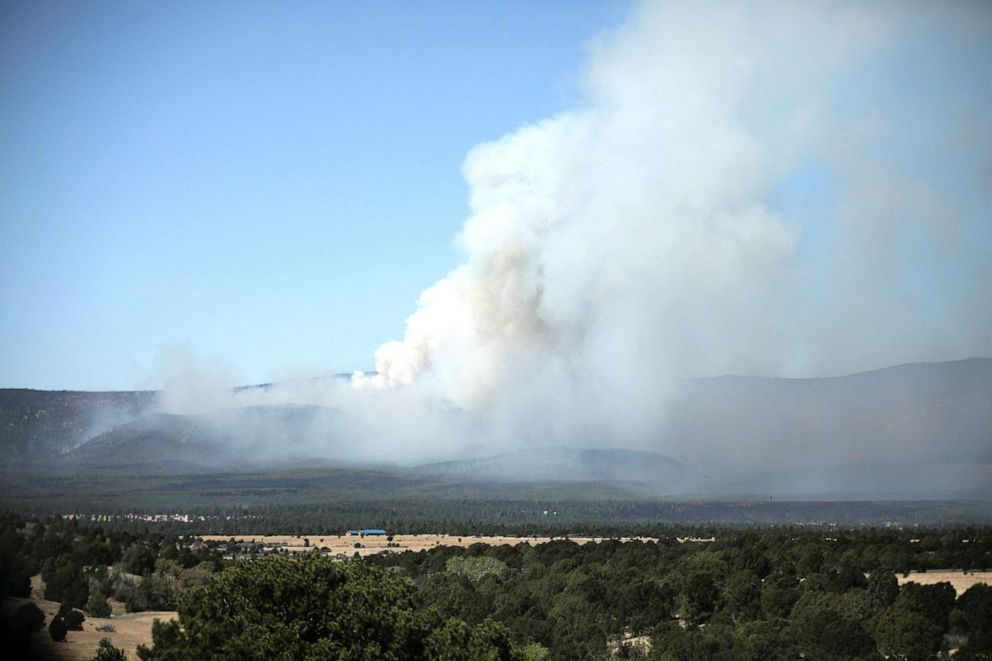 The city of Las Vegas has declared an emergency over its water supply after the Calf Canyon-Hermits Peak Fire, the largest wildfire in New Mexico history, contaminated the Gallinas River. The city relies solely on water from the river, which has been tainted with large amounts of fire-related debris and ash, according to city officials.
New Mexico Gov. Michelle Grisham said in a tweet that $2.25 million in state funding has been made available to ensure residents receive access to safe drinking water.
The city is currently relying on reservoirs which, at the current consumption rate, contain less than 50 days worth of stored water, according to Las Vegas Mayor Louie Trujillo.
The large amounts of ash and turbidity in the river have prevented the city from being able to pull water from it, as the city's municipal water treatment facility is not able to treat the contaminated water, according to the mayor.
Click here to read more.
SOURCE: ABC News, Nadine El-Bawab