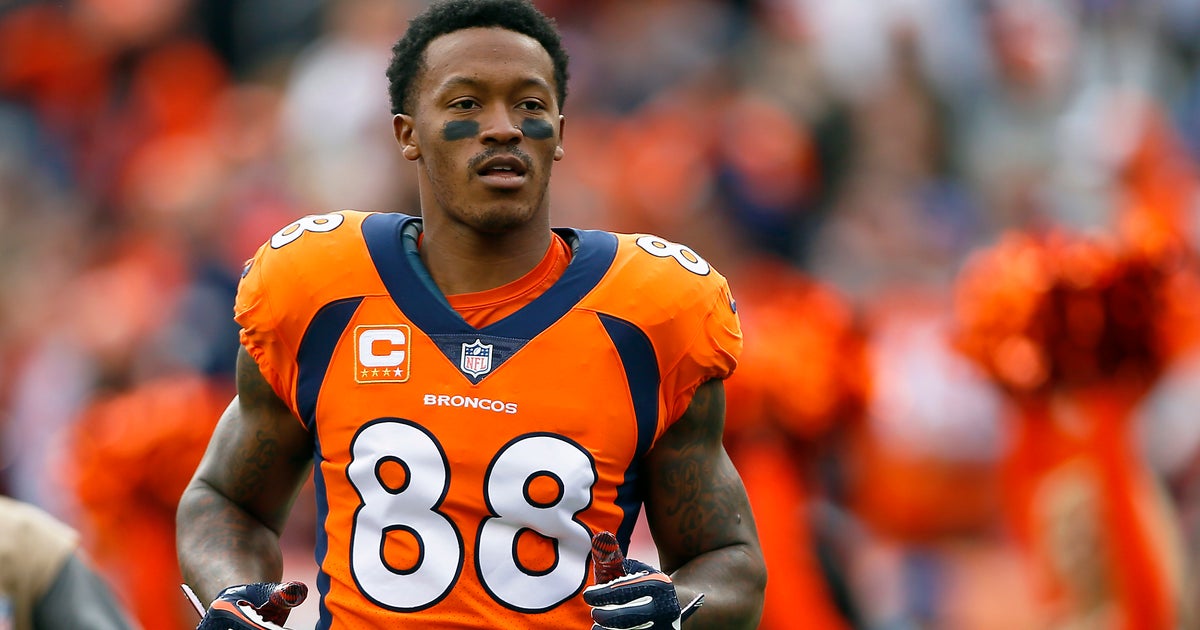 Former NFL star Demaryius Thomas was diagnosed with Stage 2 chronic traumatic encephalopathy, his family said in a statement Tuesday, after doctors at Boston University's CTE Center studied the former wide receiver's brain.
Thomas was found dead at 33 in December at his home in Roswell, Ga., and while the cause of death has not been determined by the coroner's office in Fulton County, Ga., his family has attributed his death to seizures, which he suffered following a 2019 car crash.
Thomas's diagnosis is associated with "progressive behavior, cognitive and mood abnormalities." The former NFL star developed depression, anxiety, panic attacks and memory issues in the year before he died. Stage 4 CTE, the most severe, is typically associated with dementia.
"Once I became aware of CTE and began to familiarize myself with the symptoms, I noticed that Demaryius was isolating himself and I saw other changes in him," Thomas's mother, Katina Smith, said in the family's statement. "He was just so young, and it was horrible to see him struggle. His father and I hope all families learn the risks of playing football. We don't want other parents to have to lose their children like we did."
Smith and Bobby Thomas, the four-time Pro Bowler's father, donated their son's brain to research after the Concussion Legacy Foundation proposed the idea to the family. Ann McKee, a neuropathologist and director of BU's CTE Center, was part of the research team that studied Thomas's brain. Per the New York Times, McKee emphasized that Thomas had "two different conditions in parallel," referring to his seizures and the CTE diagnosis. McKee, whose team has diagnosed more than 300 former NFL players with CTE, said seizures generally are not associated with early-stage CTE.
Click here to read more.
SOURCE: The Washington Post, Glynn A. Hill