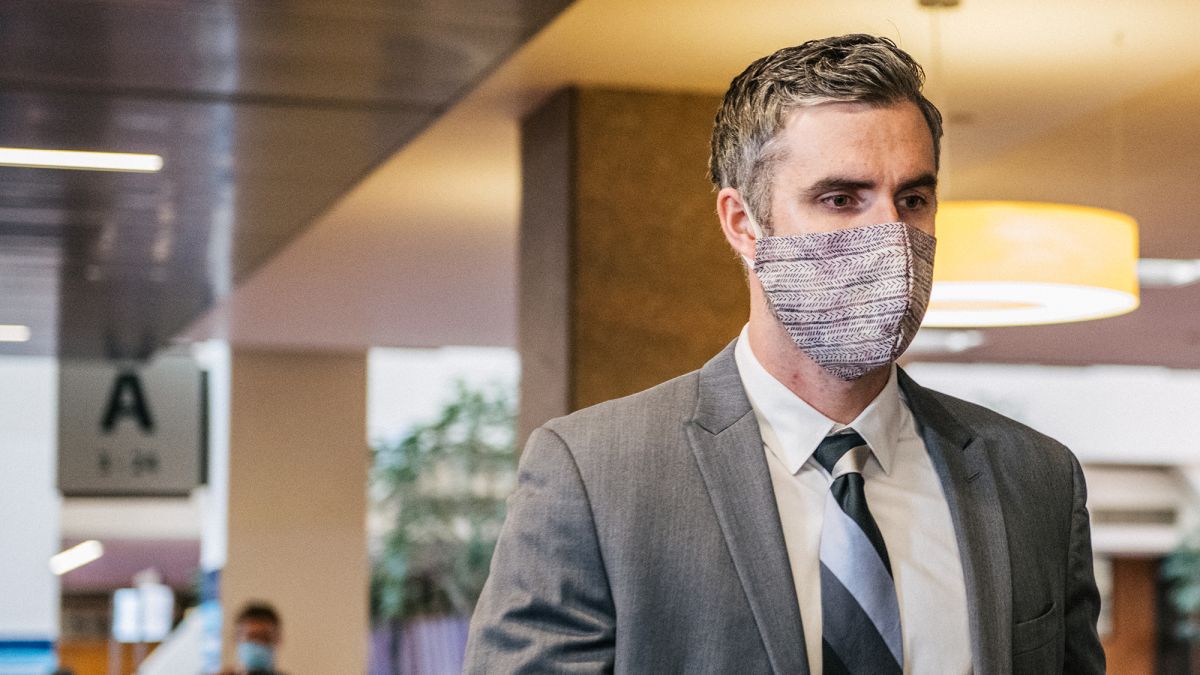 Former Minneapolis police officer Thomas Lane was sentenced to 2 1/2 years in prison in a federal court on Thursday morning for violating George Floyd's civil rights.
Lane, 39, is one of three former Minneapolis police officers who were convicted earlier this year of depriving Floyd of his right to medical care as the handcuffed, unarmed 46-year-old Black man was pinned under the knee of their senior officer, Derek Chauvin, for more than nine minutes on May 25, 2020. Floyd's videotaped killing in Minneapolis sparked anti-racism protests and calls for police reform across the United States and around the world.
Prosecutors had asked U.S. District Judge Paul Magnuson to sentence Lane to between 5 1/4 to 6 1/2 years in prison, while Lane's attorney has asked for 2 1/4 years, according to The Associated Press.
Under federal probation rules, assuming good behavior, this sentencing would result in only two years in prison.
After the sentencing, Floyd's brother expressed disappointment with the judge's decision.
"I think it's insulting that he didn't get the maximum amount of time," Philonise Floyd, George Floyd's brother said, ABC affiliate KSTP in Saint Paul, Minnesota, reported.
Philonise Floyd said Lane didn't show empathy or compassion and that called it terrible that he still got a lighter sentence than the guidelines called for, according to KSTP.
Click here to read more.
SOURCE: ABC News, Morgan Winsor and Nadine El-Bawab