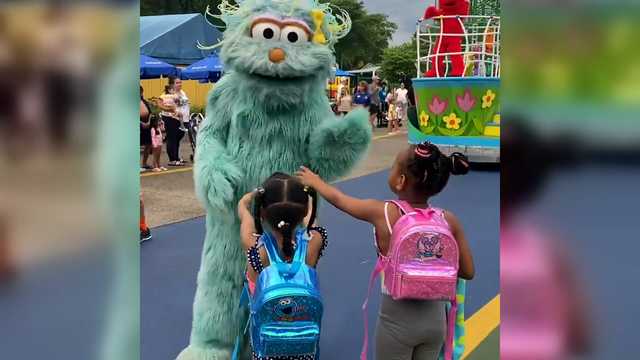 A Black family, who says Sesame Place Philadelphia character performers racially discriminated against them, filed a class action civil rights lawsuit against the amusement park's parent SeaWorld Parks & Entertainment in Pennsylvania federal court Wednesday.
The lawsuit filed on behalf of Quinton Burns and his child says that during their visit to Sesame Place in June, employees dressed as Sesame Street characters only interacted with White visitors during a "Meet and Greet" event, refusing to interact with Black visitors.
The costume character performers dressed as Sesame Street characters "Elmo," "Ernie", "Telly Monster," and "Abby Cadabby" refused to engage with the Burns family, "ignoring them and all other Black guests in attendance," the lawsuit says.
The employees are named as defendants in the lawsuit, which alleges company leadership was previously aware that the four performers held racial biases. "SeaWorld had actual knowledge that John Does 1-4 held personal beliefs of racial bias towards Black people and that John Does 1-4 had the propensity to discriminate against Black people based on their race or color," the filing says.
The lawsuit does not specify the race of the employees.
Click here to read more.
SOURCE: CNN, Lauren del Valle