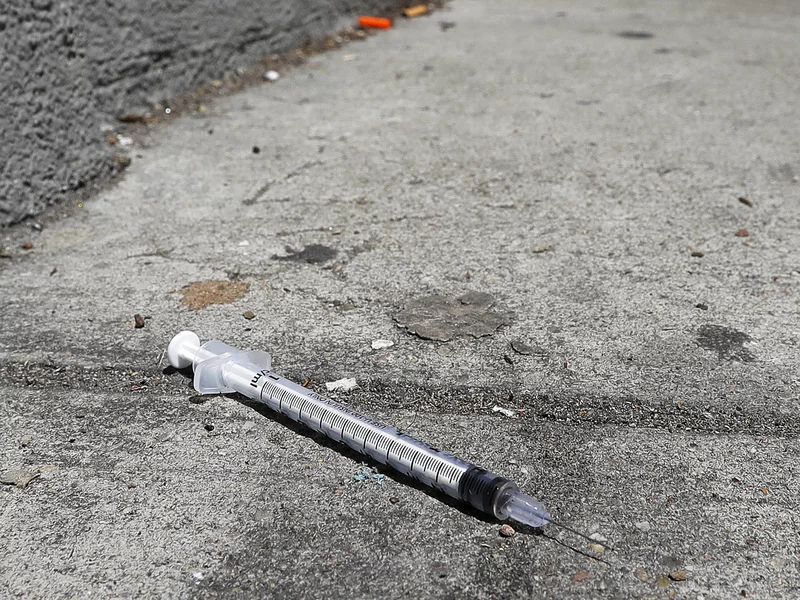 Historic rises in drug overdose deaths are disproportionately affecting Black and Indigenous people in the United States.
A new analysis from the Centers for Disease Control and Prevention using data from 25 states finds that fatal overdoses increased by 44% among Black people in 2020 compared with the year prior.
The jump in drug overdose deaths was almost as sharp for American Indian and Alaska Native people — groups that together saw a 39% increase over the previous year.
The steep rise in deaths among Black and Indigenous people far outpaced what was seen among white people during the same time period. That group had a 22% year-over-year increase in drug overdoses in 2020.
Reports finds stark disparities by age and income
The CDC report points out that these differences in overdose deaths can't be fully explained by patterns of substance use.
"The disproportionate increase in overdose death rates among Blacks and American Indian/Alaska Native people may partly be due to health inequities like unequal access to substance use treatment and treatment biases," Dr. Debra Houry, acting principal deputy director at the CDC, told reporters on Tuesday.
Altogether, more than 91,000 people died because of drug overdoses in 2020, a historic rise of 30% compared with the year before.
Click here to read more.
SOURCE: NPR, Rhitu Chatterjee