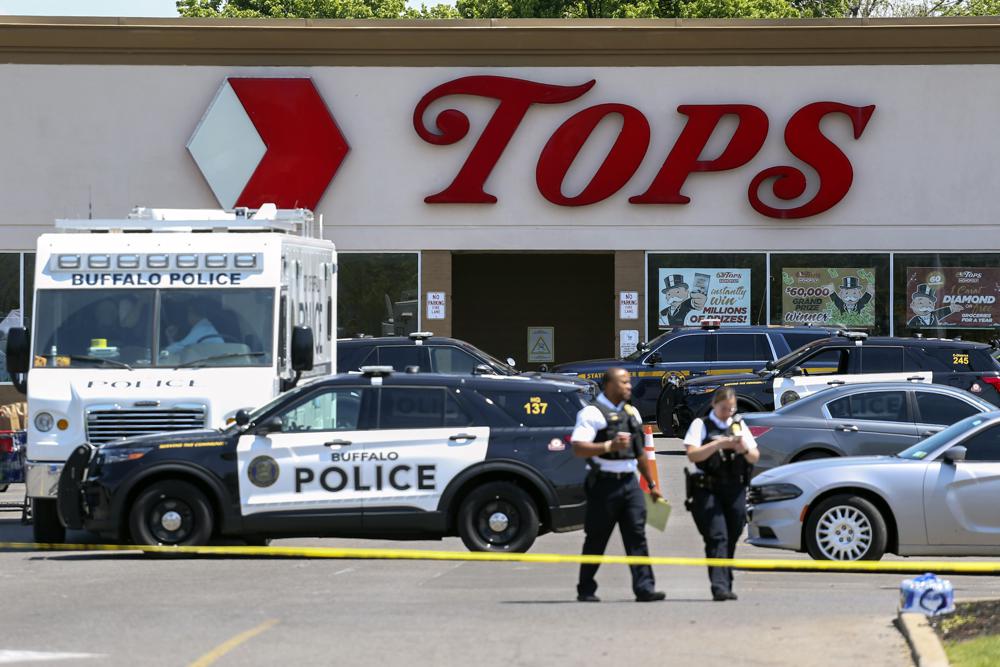 The white gunman charged with killing 10 Black people in a racist mass shooting at a Buffalo supermarket pleaded not guilty Monday to federal hate crime charges that could be punishable by the death penalty.
The shooter was indicted last week on hate crimes and weapons counts. The plea was entered in court by his attorney, who said she hoped to resolve the case before trial. Wearing an orange jumpsuit and shackles, Payton Gendron was silent during the brief arraignment.
The 27-count federal indictment contains special findings, including that the attacker engaged in substantial planning to commit an act of terrorism and took aim at vulnerable older people — specifically 86-year-old Ruth Whitfield, 77-year-old Pearl Young, 72-year-old Katherine Massey, 67-year-old Heyward Patterson and 65-year-old Celestine Chaney.
Attorney General Merrick Garland, who halted federal executions last year, has not ruled out seeking the death penalty against the gunman, who turned 19 in June. The Justice Department said a decision on whether to seek the death penalty would come later.
____