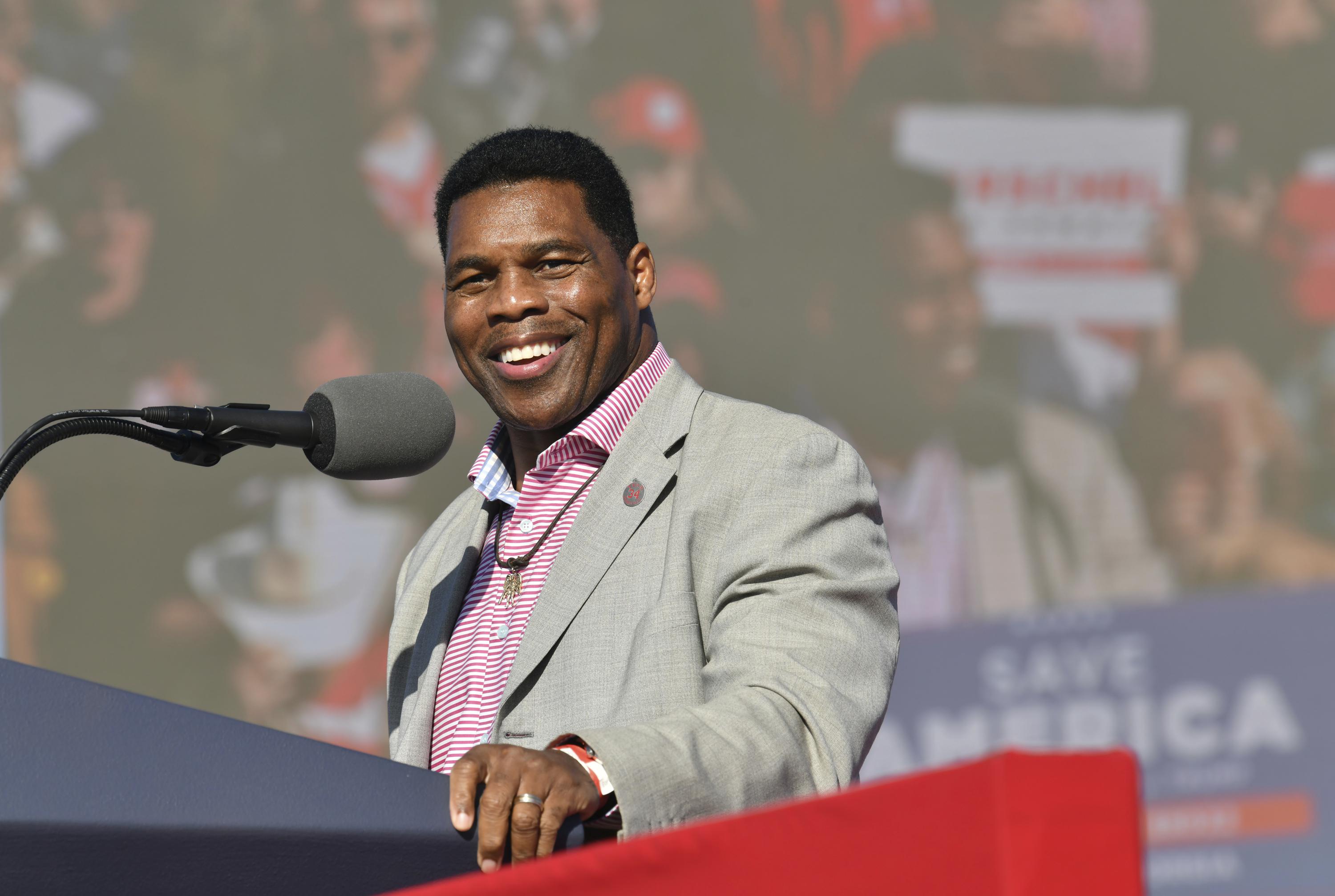 A day after The Daily Beast broke the news that Herschel Walker had a secret 10-year-old son he fathered out of wedlock, the football star-turned-politician confirmed late Wednesday night that he has yet another son with a different woman that the public doesn't know about—as well as a daughter that he had in college.
The revelations come in the middle of Walker's competitive race to unseat Sen. Raphael Warnock (D-GA) and after many public comments Walker has made about absent fathers in the Black community.
"I want to apologize to the African-American community, because the fatherless home is a major, major problem," Walker said in a September 2020 interview, adding in a December 2019 interview with Diamond and Silk that men need to go into neighborhoods and become "fathers of those fatherless" children.
The second of Walker's previously undisclosed sons was born to a woman living in Texas and is now 13 years old. Walker's other son is 10, and Christian Walker, who has played a major role in Herschel's political efforts and public persona, is 22.
In Christian's case, Walker has played an extremely active role in his life. In the case of Walker's 10-year-old, the football star seems to have played very little role. In this latest case with his 13-year-old son, Walker seems to have been present on at least two occasions, according to social media photos. But it's unclear how active he's been beyond that.
Click here to read more.
Source: MSN