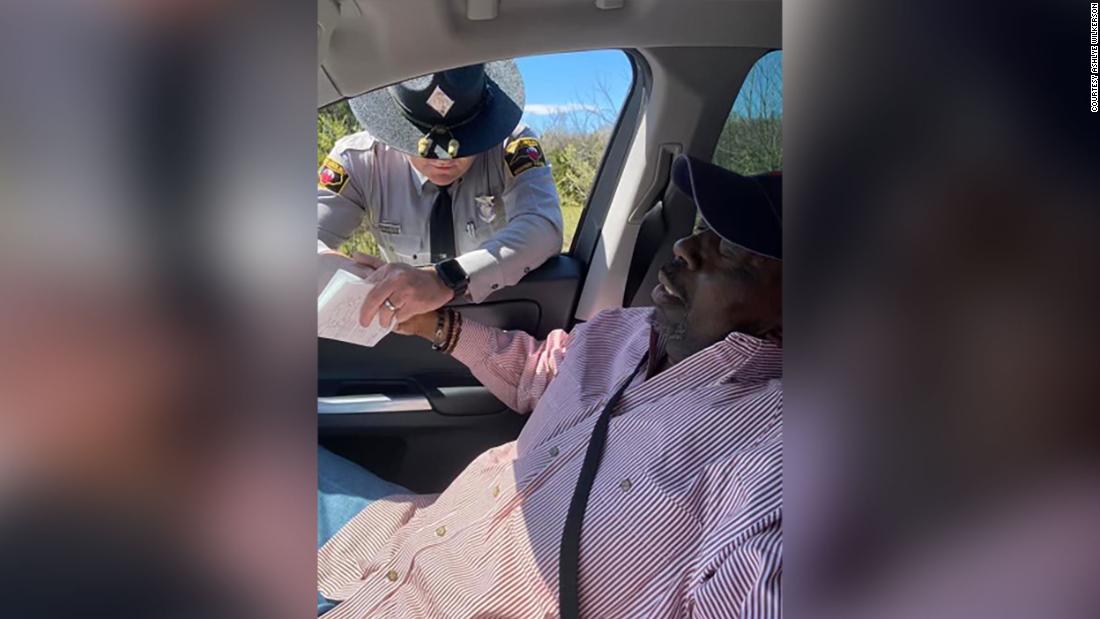 At first glance, it looks like another of those viral photos that we can barely watch anymore.
It shows a White state trooper and a Black man during a traffic stop on a bright, sunny day. The trooper is leaning his thick arms through the open passenger window to clutch the Black man's right hand. The man's back is pinned against the passenger seat, and his eyes are squeezed shut. He appears to be wincing in pain.
But this photo is being widely shared for another reason. The trooper is reaching into the car to help, not to harm. And the encounter has been described by those who witnessed it not as tragic, but inspired.
"It was a really beautiful moment for me to see this take place between my dad and the officer," said Ashlye V. Wilkerson, the 39-year-old driver of the car who surreptitiously took the photo.
The state trooper still has trouble digesting what happened that afternoon.
"It's just one of those things I can't explain," said Trooper Jaret Doty of the North Carolina State Highway Patrol.
Doty thought he was stopping a stranger that day. It turned out he had traveled down the same road as the man whose hand he held.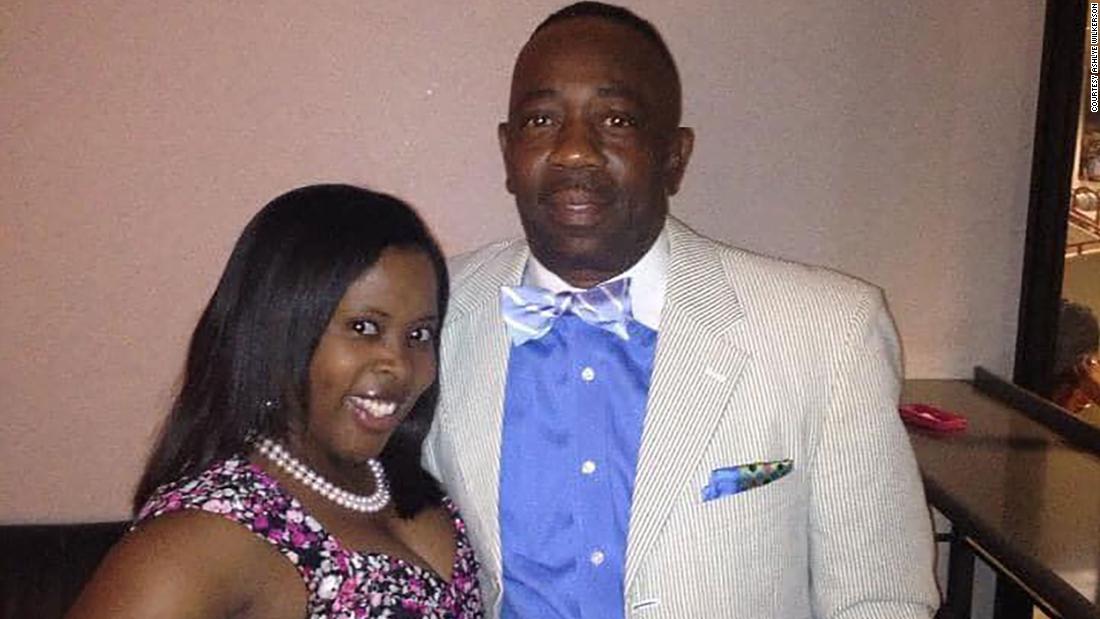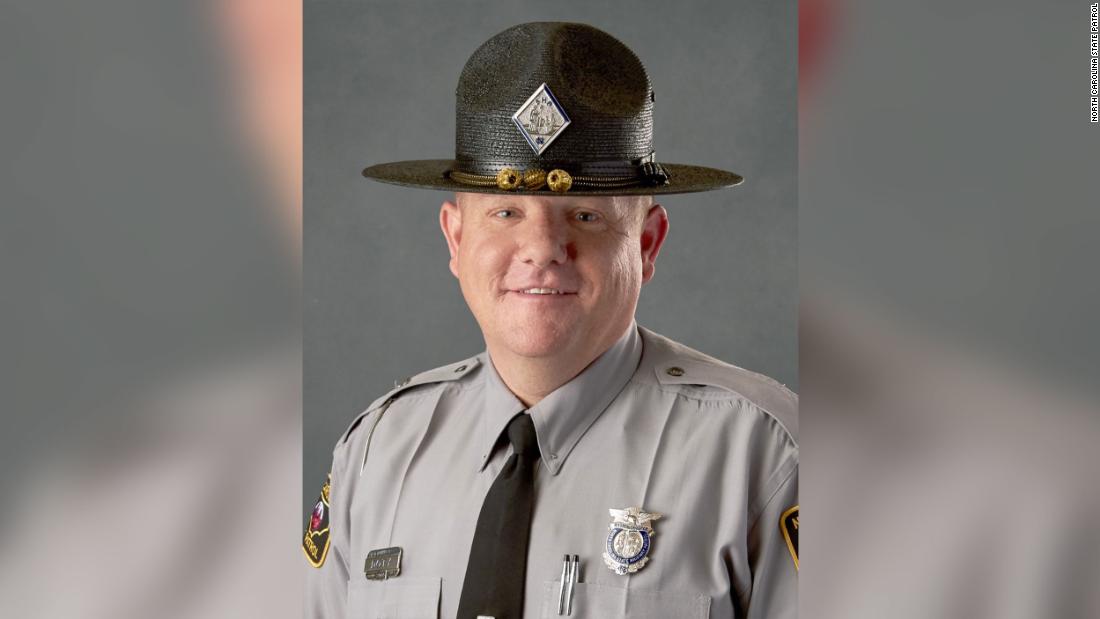 A 'Daddy's girl,' caring for her ailing father
Their serendipitous meeting took place March 28, a Monday afternoon. Wilkerson was driving her 2016 silver Volvo south on Interstate 85 in Rowan County, North Carolina. She had picked up her father, Anthony "Tony" Geddis, who had just completed a round of chemotherapy treatments at Duke University Medical Center, and was driving him back to his home in Columbia, South Carolina.
Father and daughter's roles were reversed that afternoon. For all of Wilkerson's life, her father had been the one to take care of her. He never seemed to miss a parent-teacher conference, driving her to cheerleader practice or coming to high school football games on Friday nights to watch her cheer her team on.
Though she grew up to marry and have two kids of her own, she still called herself "a Daddy's girl." She liked spending time with her sharp-dressed father, who often wore cowboy boots with starched jeans, Unforgivable cologne and shirts monogrammed with his initials, TG.
Click here to read more.
SOURCE: CNN, John Blake