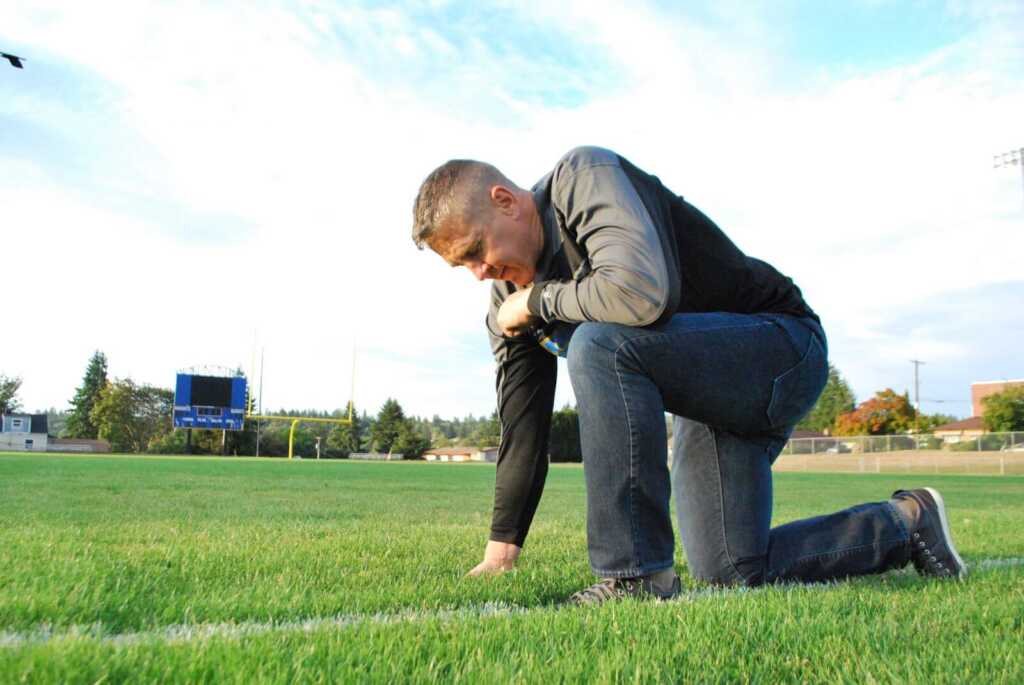 Sports Illustrated's take on a Christian high school football coach whose quest to pray on the 50-yard line left him without a job is raising eyebrows.
Joe Kennedy, former head coach for the Bremerton High School football team in Washington state, made national headlines when he was fired in 2015 for praying on the 50-yard line and allowing students and community members to join him.
Critics have widely panned the firing over the reality that players and locals voluntarily chose to join Kennedy after the conclusion of the games. Others have warned that Kennedy's actions violated the separation of church and state and were appropriately disallowed.
As a result, Bremerton School District and Kennedy have volleyed back and forth in the courts for years, with the case finally reaching the U.S. Supreme Court. With a decision expected soon and with so many eyes on the contentious case, Sports Illustrated decided to cover the story.
But the outlet's tweet promoting the cover story is sparking quite a bit of negative reaction.
Click here to read more.
SOURCE: Faithwire, Billy Hallowell