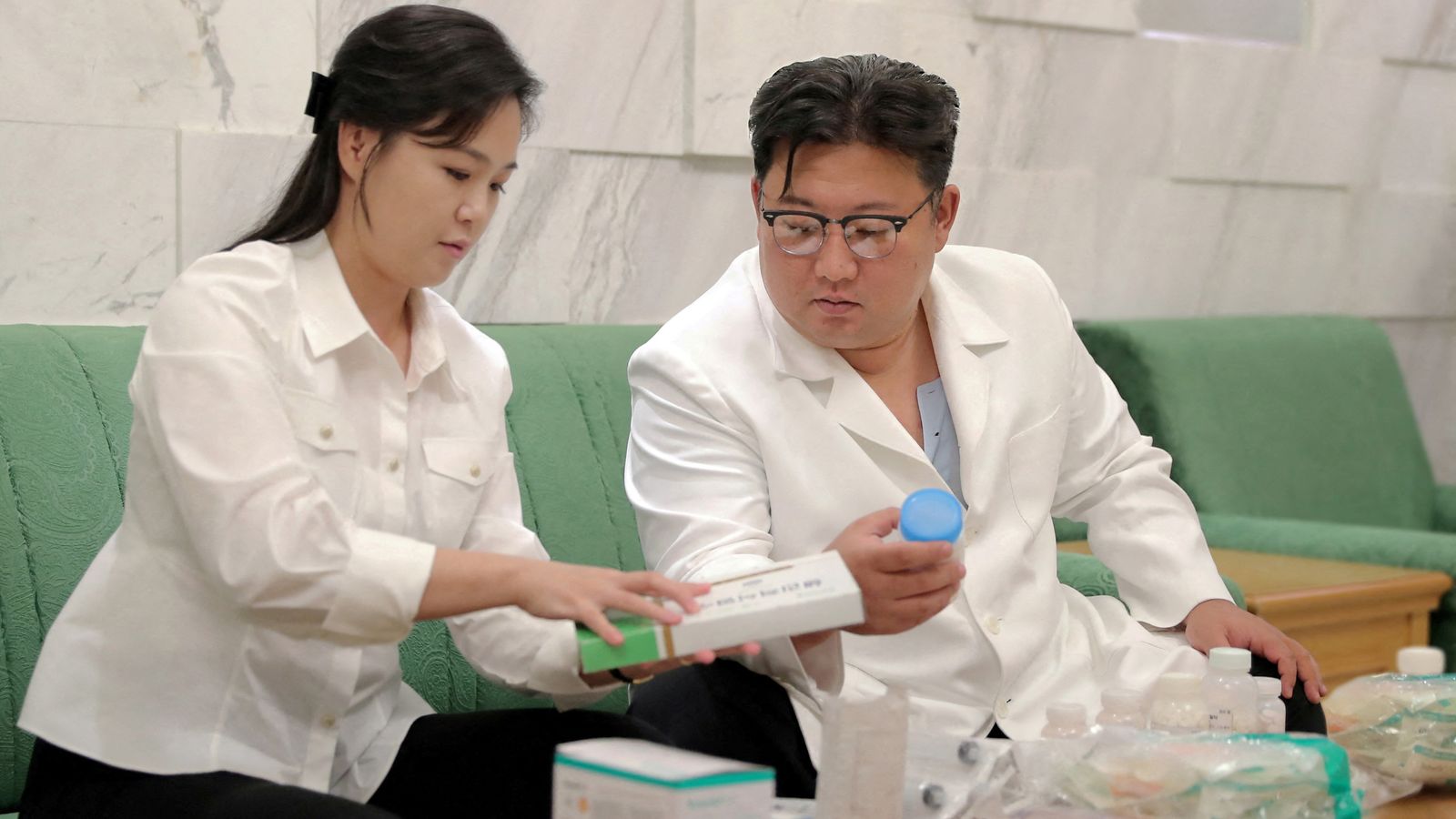 North Korea leader Kim Jong Un has reportedly sent medicines "prepared by his family" to the country's southwest as it battles an outbreak of an "unidentified gastrointestinal disease".
It is believed at least 800 families are suffering from what North Korea has only called an "acute enteric epidemic" in the South Hwanghae Province so far.
South Korean officials say it may be cholera or typhoid.
The new outbreak in the North puts further strain on the isolated country as it battles chronic food shortages and a wave of COVID-19 infections.
The country's state media agency, KCNA, said: "The respected General Secretary Kim Jong Un has sent medicines prepared by his family to the Haeju City, South Hwanghae Province.
Click here to read more.
SOURCE: Sky News