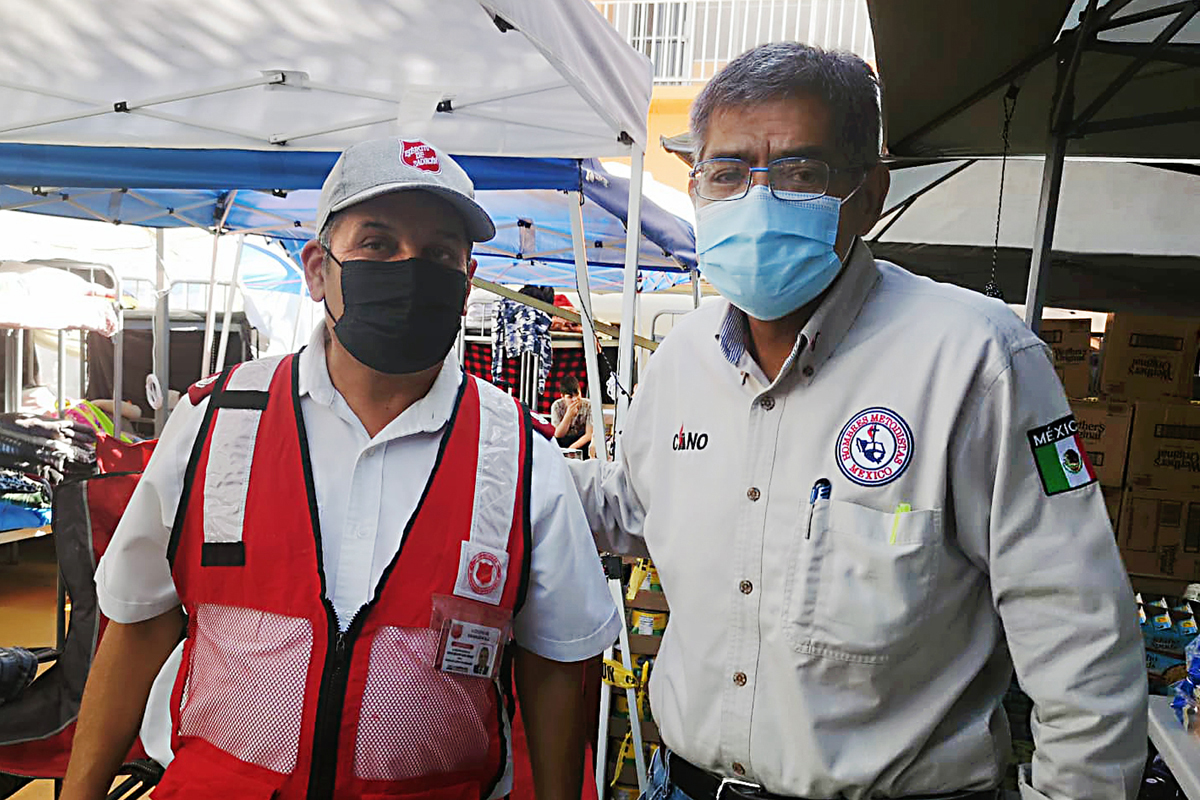 The Methodist Church of Mexico is responding to a surge in immigrants from Ukraine who have been displaced by war and are seeking asylum in the United States.
The war with Russia has forced more than 10 million Ukrainians to flee their homes, according to the United Nations. The city of Tijuana, at the northwestern border of Mexico, has become the gateway to the United States for many Ukrainian refugees, since the immigration process at the U.S. consulates in Europe takes a long time, according to media reports.
The Methodist Church of Mexico A.R., together with other churches, civil organizations and the support of the United Methodist Committee on Relief, is providing food and other aid to many of the refugee applicants.
"In the 'John 6:35 dining room,' around 800 meals a day (400 breakfasts and 400 dinners) are being prepared for distribution, along with other food provided by other churches and organizations, in one of the city's shelters where 1,800 people are currently being housed," said Bishop Felipe Ruiz, episcopal leader of the Methodist Church of Mexico's Northwest Annual Conference (CANO).
Initially, the Methodist church building was being used for meal preparation, but Ruiz said it was also opened to house about 25 people, mostly pregnant women and children, when a nearby shelter became overwhelmed.
The building also is being used temporarily to provide logistical support to the group of volunteers who are serving the refugees. Doctors, nurses, drivers and others can rest and get cleaned up after working for long periods.
Click here to read more.
Source: United Methodist News