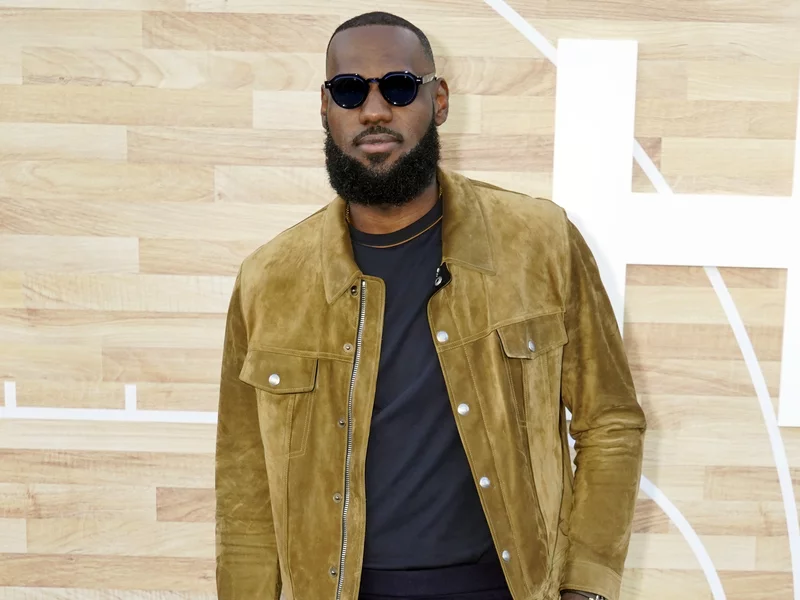 LeBron James, the basketball legend with four NBA championships, three Olympic medals and 18 NBA All-Star appearances under his belt, is the first active NBA player to achieve billionaire status.
Forbes reported Thursday that following an incredibly lucrative year — raking in just over $121 million – James has officially become a billionaire. The breakthrough makes the 37-year-old player's nickname, King James, all the more fitting.
Michael Jordan, often referred to as the greatest player to ever take the court, is the richest athlete of all time, according to an earlier Forbes article. But even he didn't break a billion until after he had retired from the NBA. Jordan currently sits at a new worth of $1.7 billion – down from $2.1 billion in 2020 — attributed to endorsements with Nike, Gatorade and Haines as well as his investment in the Charlotte Hornets basketball team.
James' basketball career has brought in more than $385 million, according to Forbes, but the lion's share of his wealth comes from his business ventures and endorsements, including with Nike, Walmart, Beats by Dre and the Blaze Pizza chain.
Click here to read more.
SOURCE: NPR, Dustin Jones