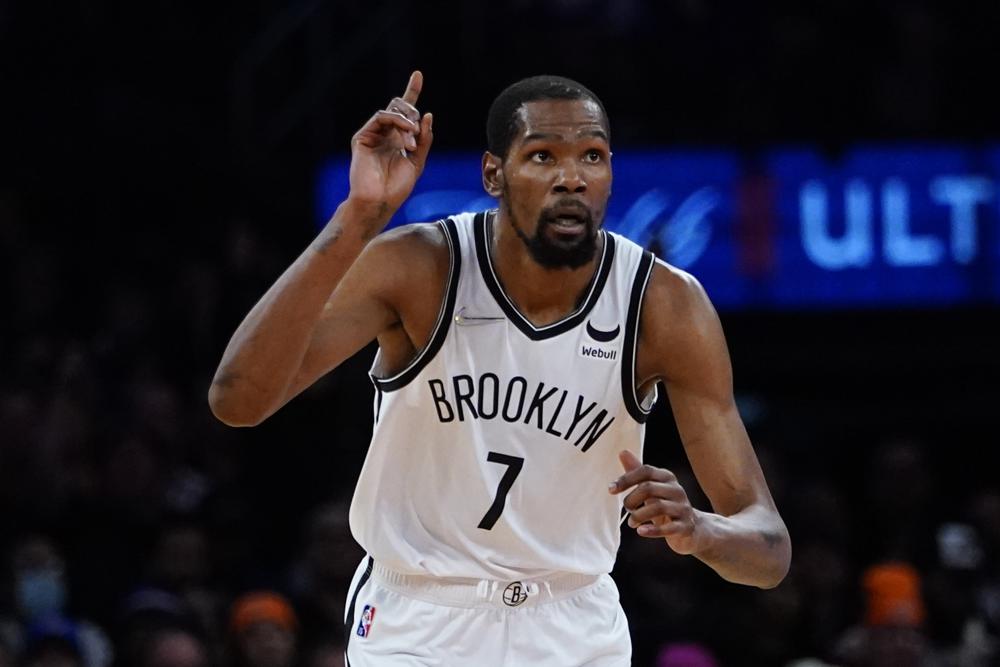 In a decision that could transform the NBA for years to come, franchise star Kevin Durant has requested a trade from the Brooklyn Nets on Thursday, his business manager Rich Kleiman told ESPN's Adrian Wojnarowski.
Nets general manager Sean Marks is working with Durant and Kleiman on finding a trade, Kleiman told ESPN.
Not only is it incredibly rare for a player of Durant's caliber to be moved in a deal, but what makes him all the more valuable as a trade chip is that he signed a four-year contract extension that kicks in this week — meaning that a team that acquires Durant will know they'll have him through 2026.
The Phoenix Suns and Miami Heat are among the teams Durant has on his wish list for a potential trade, sources told Wojnarowski, However, the Nets are not buoyed to honoring any of Durant's preferred destinations and plan to make a deal that allows them the greatest return of assets, sources told Wojnarowski.
To that point, more than half the teams in the NBA have already inquired about what it will take to get Durant from Brooklyn, sources told Wojnarowski — just one of many reasons why the Nets will be looking for a potentially historic return for him in a deal.
Durant's decision to ask for a trade is the pinnacle of a week of uncertainty that has surrounded the Nets, ever since the friction between the franchise and Kyrie Irving surfaced last week.
Irving eventually opted into the final year of his contract after being unable to find a suitable sign-and-trade for the Nets to make from his preferred list of destinations — one that included the Los Angeles Lakers, LA Clippers, New York Knicks, Heat, Dallas Mavericks and Philadelphia 76ers.
Click here to read more.
SOURCE: ESPN, Tim Bontemps