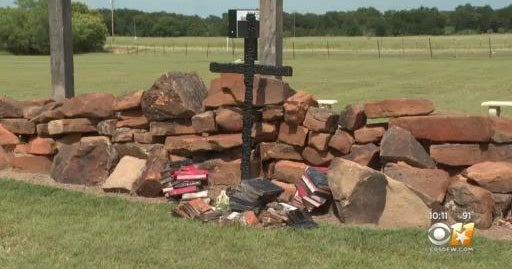 A historic church that stood for over 120 years in rural Wise County just south of Bridgeport burned down on Friday.
According to the Wise County Fire Marshal, no one was inside the Balsora Baptist Church at the time but a couple of first responders suffered minor heat-related injuries. One was also hurt by falling debris.
Sonny Smith, the church's pastor, couldn't believe what he saw when he visited the spot where his church burned. "A lot of memories, a lot of heartbreak."
The remains of a piano Smith said "played for us each week" stood in the rubble of bricks and wood is a piano.
The only items that survived? Stacks of charred Bibles and a cross.
Click here to read more.
SOURCE: CBS DFW, Nick Starling