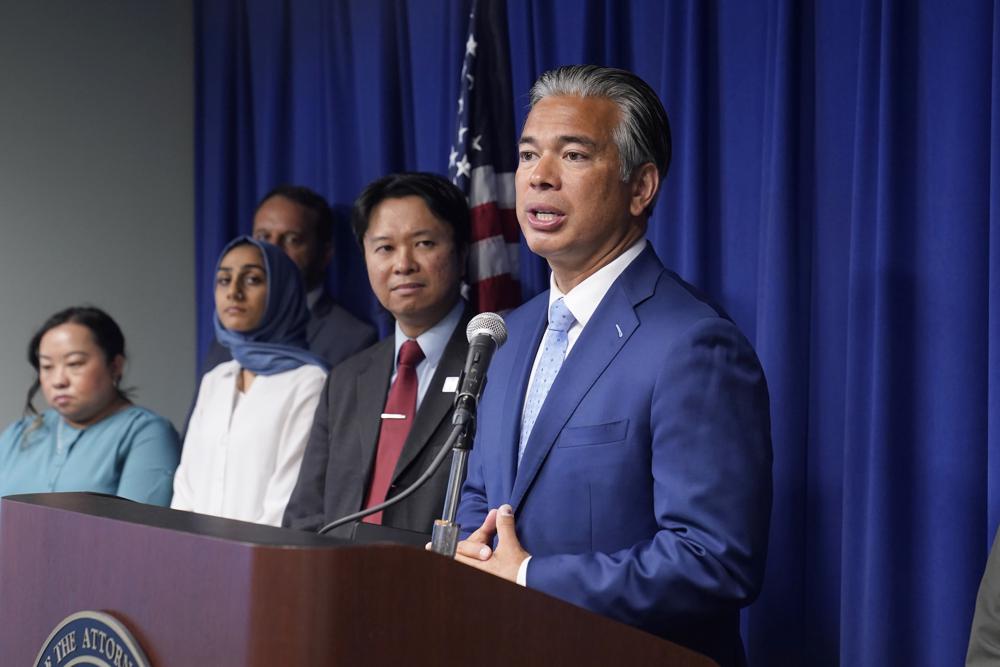 Hate crimes in California shot up 33% to nearly 1,800 reported incidents in 2021, the sixth highest tally on record and the highest since after the 9/11 terrorist attacks in 2001, the state attorney general's office said Tuesday.
Attorney General Rob Bonta said that crimes against Black people were again the most prevalent in 2021, climbing 13% from 2020 to 513 reported incidents. Hate crimes motivated by sexual orientation bias increased nearly 50% to 303 incidents while crimes against Asian Americans were up 178% to 247 incidents.
"Today's report undeniably shows that the epidemic of hate we saw spurred on during the pandemic remains a clear and present threat," Bonta said in a statement. "While there is no single solution, it's up to all of us to heed the call, because when our communities feel empowered, they come forward."
Last year's annual report showed a similarly high increase — 31% — with anti-Black bias making up the bulk of incidents in a state where African Americans are 6% of the population. The 2020 report also showed a startling increase in bias crimes against Asian Americans following the emergence of the coronavirus in China.
Video of attacks involving Asian American victims, particularly seniors, went viral last year with San Francisco police in January reporting an astonishing 567% increase in reported crimes from the previous year. The initial count showed 60 victims in 2021, up from nine in 2020. Half of last year's victims were allegedly targeted by one man. Still not all criminal attacks carry a hate crime charge since prosecutors need to prove the suspect was motivated by bias.
Click here to read more.
SOURCE: KCRA