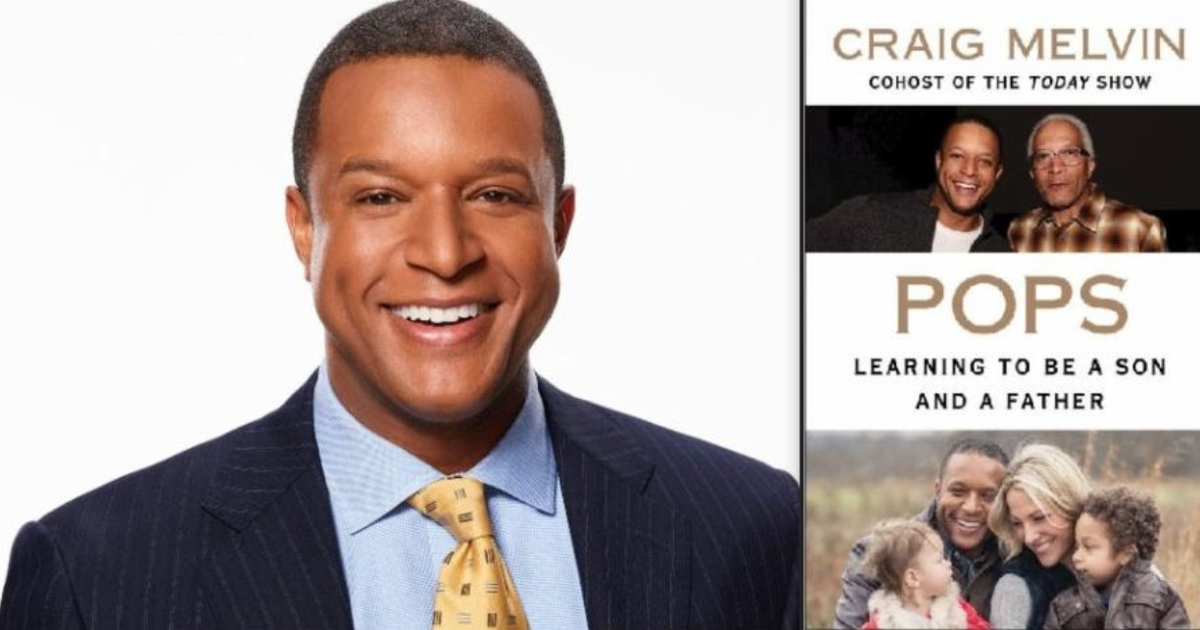 Motivation comes in many forms, and for the Today co-host Craig Melvin, it came in the form of his relationship with his children. Melvin recently shared that his quest to be a better dad to his children, Delano, 8, and Sybil, 5, motivated Melvin to reconcile with his father. He talks about all of this in his book, Pops.
Melvin's childhood encompasses his father's struggle with addiction.
"We want every guy to be a great dad. Well, if you grew up in a house with no father or no father figure or dad, how is it reasonable to expect that you can be a great father? If you can't see something, it's very hard to be something," Melvin shared with Kindred by Parents, as reported by Today.
In order to move forward and reconcile, Melvin had to forgive his father.
"I had to forgive my father for me because what had started to happen is I was angry. I was annoyed all the time with him and with my mother for putting up with him," he said. "I was annoyed by him directly and indirectly, and our relationship was, it was a cold war."
Click here to read more.
SOURCE: Shadow & Act, Niko Rose