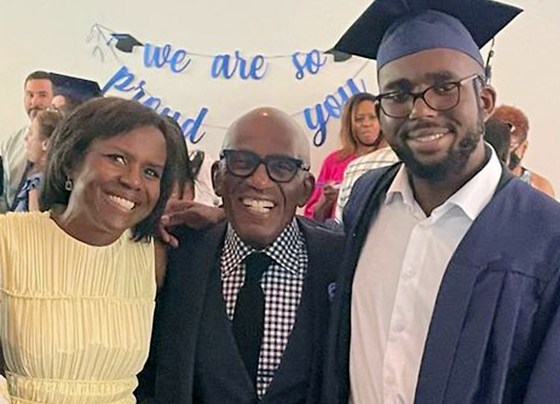 Al Roker is having a proud dad moment.
The TODAY weatherman shared on TODAY Wednesday that his son, Nick Roker, graduated from high school on Tuesday. "We are so proud of him, all the work he has done, the people who have helped him along the way … It was a terrific moment," he told his fellow co-hosts.
Al and his wife, Deborah Roberts, shared the joy of watching their son, Nick, 19, graduate from high school on Tuesday with a series of photos on Instagram.
"And just like that! Nick Roker: High School graduate from the @aaronschool," Al wrote. "We are sooo proud of this young man."
Al shared a shot on Instagram of Nick as a toddler along with one from his graduation day holding his diploma. He also included a shot with all of his three children, including daughters Courtney and Leila.
Click here to read more.
SOURCE: TODAY, Scott Stump