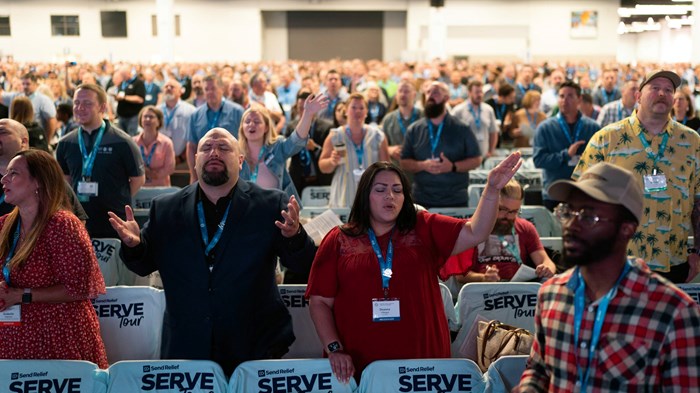 Southern Baptists sang slow and low, "Lord, have mercy on me," in the cavernous meeting hall where they apologized for their failure to care for survivors and approved long-awaited measures designed to keep predatory pastors and irresponsible churches out of the convention.
Tiffany Thigpen attended the annual meeting in Anaheim, California, with fellow abuse survivors Jules Woodson and Debbie Vasquez­—their names familiar to many Southern Baptist pastors from news coverage, social media, and last month's abuse report.
After her 20 years of fighting and advocating, Thigpen finally saw a shift. She described "God on the move" in the denomination where survivors had been disbelieved, vilified, and ignored over and over.
Click here to read more.
SOURCE: Christianity Today, Kate Shellnutt