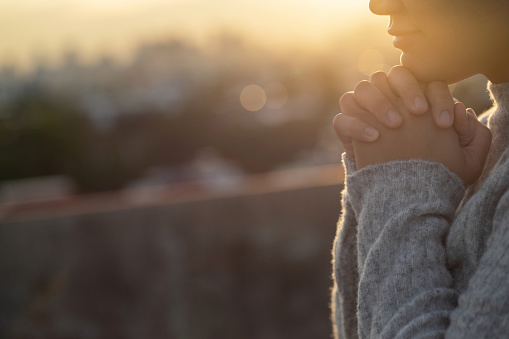 Let's face it; life is hard and full of uncertainty. We live in a fast paced world that is changing everyday, if not every second. There are many things that can knock us off balance and shake our faith. Anything from a job loss to an illness to an unexpected life event. Sometimes it's hard to know how to pray and even what to pray when life gets you down. In my own experience, I always pray for three things: wisdom, discernment and for God's will to be done.
"If any of you lacks wisdom, you should ask God, who gives generously to all without fault and it will be given to you." –James 1:5
1. Pray for Wisdom
When we are in the midst of a storm and have to make heavy decisions that seem to have no answers, it can seem like wisdom is eluding us. The definition of wisdom is the quality of having experience, knowledge, and good judgment; the quality of being wise. It is always wise to first ask God for wisdom in order to make decisions. We must not to lean on our own knowledge and understanding. According to Proverbs 4:7, wisdom and good judgment are some of the most important things to acquire. It is also important have the wisdom to know the difference between the wisdom of God and the whispers of the enemy.
"Teach me good discernment and knowledge, for I believe in your commandments." –Psalm 119:66
Click here to read more.
SOURCE: Crosswalk, Carrie Lowrance