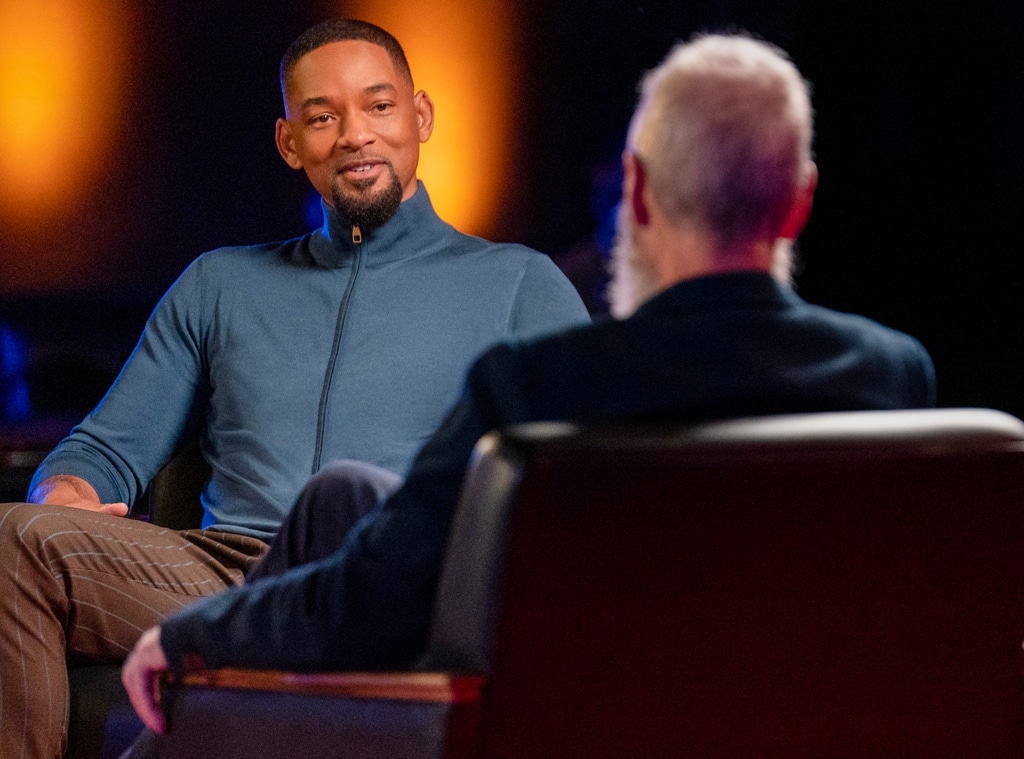 Will Smith revealed in his upcoming David Letterman interview that he hallucinated a vision of losing his career and fortune while on an ayahuasca drug trip, according to a newly leaked clip posted on Twitter.
The admission for Letterman's Netflix series My Next Guest Needs No Introduction was strikingly timed, as the 53-year-old actor taped the interview prior to attending the Academy Awards.
During the ceremony, he slapped presenter Chris Rock on stage after he made a joke referencing his wife Jada Pinkett Smith's hair loss, and he has since had several high-profile projects delayed.
Smith opens the excerpt by admitting he was 'terrified' of taking ayahuasca, a drink originating in South America that is brewed from plants that cause a psychedelic experience.
People who use the drink report hallucinations and visions, including sometimes dramatic ones that supposedly have therapeutic effects.
'I decided that it was something that, you know, I wanted to try,' the actor said he decided after researching the drug.
He described the high as creating two realities that are both '100 percent present' at the same time: 'It's not superimposed over this reality. They're totally separate.'
Click here to read more.
SOURCE: Daily Mail, Brian Marks