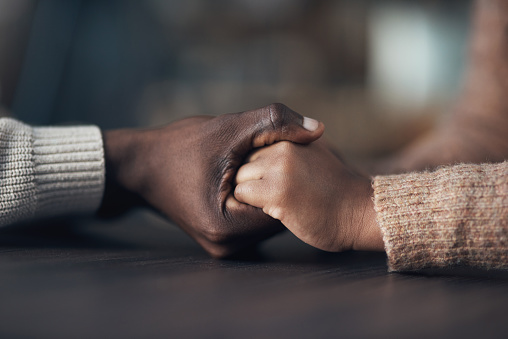 Getting sick sometimes is a painful part of living in our fallen world. But you can always ask God for encouragement and healing, and take comfort in what the Bible says about illness. If you're suffering from sickness or know someone who is, use these comforting Bible verses for the sick and prayers for the sick to find hope.
How Does the Bible Talk about Sickness?
The Bible reveals that sickness is a reality that anyone can encounter in this fallen world, which has been corrupted by sin from God's original perfect design. In John 16:33, Jesus tells us that trouble is guaranteed in this world, but he also offers us the help we need to overcome that trouble: "I have told you these things, so that in me you may have peace. In this world you will have trouble. But take heart! I have overcome the world."
As part of God's redemption work in the world, God sometimes heals the sick and sometimes works through physical sickness to strengthen spiritual faith. At certain times, God does choose to grant physical healing from illness. Psalm 30:2 proclaims: "LORD my God, I called to you for help, and you healed me." The Bible is full of healing stories, including the miraculous healings of Jesus. At other times, God chooses to allow people to experience physical sickness in order to accomplish a spiritual purpose. The Apostle Paul describes in 2 Corinthians 12:7-10 how that happened to him: "… in order to keep me from becoming conceited, I was given a thorn in my flesh, a messenger of Satan, to torment me. Three times I pleaded with the Lord to take it away from me. But he said to me, 'My grace is sufficient for you, for my power is made perfect in weakness.' Therefore I will boast all the more gladly about my weaknesses, so that Christ's power may rest on me. That is why, for Christ's sake, I delight in weaknesses, in insults, in hardships, in persecutions, in difficulties. For when I am weak, then I am strong."
Click here to read more.
SOURCE: Crosswalk, Whitney Hopler