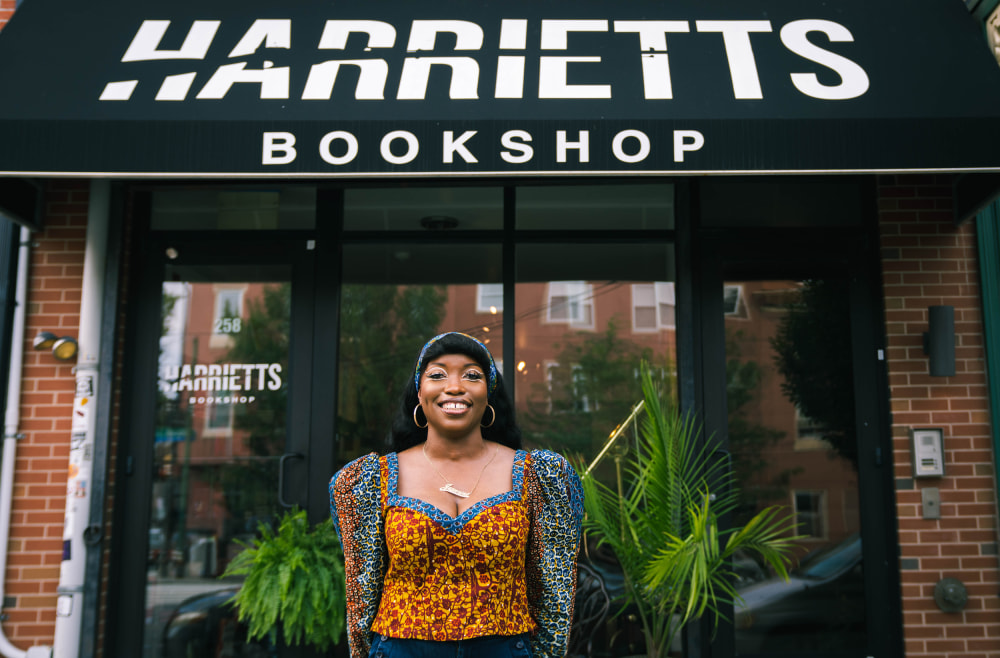 Jeannine Cook has been fascinated with Harriet Tubman ever since she picked up a book about the abolitionist in her school library as a child.
Cook, 38, learned everything she could about Tubman's life and how she led over 100 enslaved people to freedom before serving in the Union Army during the Civil War. In Tubman, Cook saw the embodiment of what women, Black people and people with disabilities could achieve at a time when equal rights for all had not yet entered the American lexicon.
In February 2020, just before the pandemic hit, Cook opened Harriett's Bookshop, a Philadelphia bookstore named after Tubman that sells books by female authors.
Now seeking to honor Tubman on a grander scale, Cook is campaigning to make her the first American woman to be honored with a federal holiday. Cook has collected more than 7,800 signatures on a petition calling for the designation, and she distributes blank postcards in her bookstore that customers can use to write their representatives in support of the effort.
At least one politician has taken notice. Last month, Rep. Brendan Boyle, D-Pa., introduced a bill in the House that would establish Harriet Tubman Day as a federal holiday sometime after Presidents Day.
Of the dozen federal holidays currently recognized, Presidents Day is one of three, along with Martin Luther King Jr. Day and Columbus Day, that recognize famous men in American history. Only one, Martin Luther King Jr. Day, honors a Black person. Juneteenth, the most recently created federal holiday, commemorates the end of slavery.
Boyle did not immediately respond to a request for comment, but he said in a news release last month, "Our federal holidays must be a mirror of the American experience while at the same time reflecting our country's history and diversity."
Click here to read more.
SOURCE: NBC News, Julianne McShane