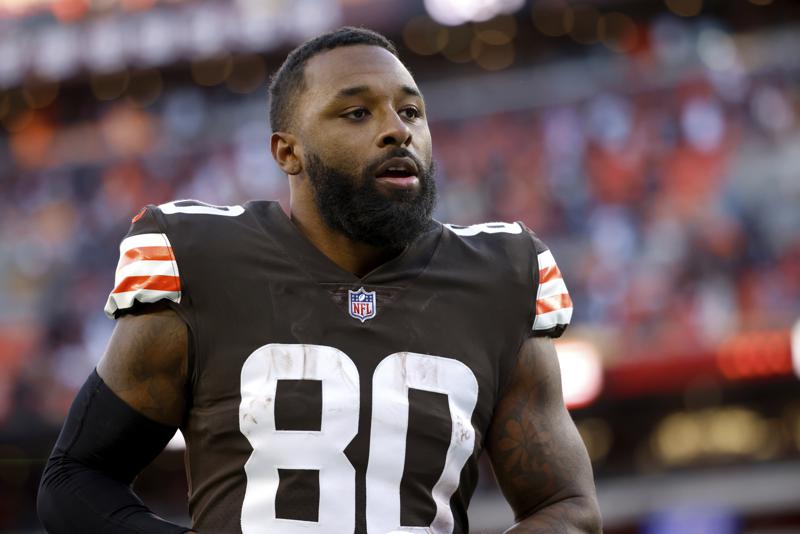 The New Orleans Saints are continuing to revamp their wide receiver corps, as five-time Pro Bowler Jarvis Landry is joining the team.
Landry confirmed the homecoming by posting a social media video Friday with highlights of himself and the team, and the Saints tweeted a video Sunday of the wide receiver signing his contract.
"HOME !!! WHO DAT NATION SEE YOU SOON," Landry wrote in an Instagram post.
Landry, a former LSU star from just outside the New Orleans area, is the second local icon to join the Saints in the past two weeks after they signed safety Tyrann Mathieu last week.
The Saints finished last in the NFL in passing yards in 2021 because of a barrage of injuries. Wide receiver Michael Thomas missed the entire season with an ankle injury, while quarterback Jameis Winston missed the final 10 games with a torn ACL.
Click here to read more.
SOURCE: ESPN, Mike Triplett