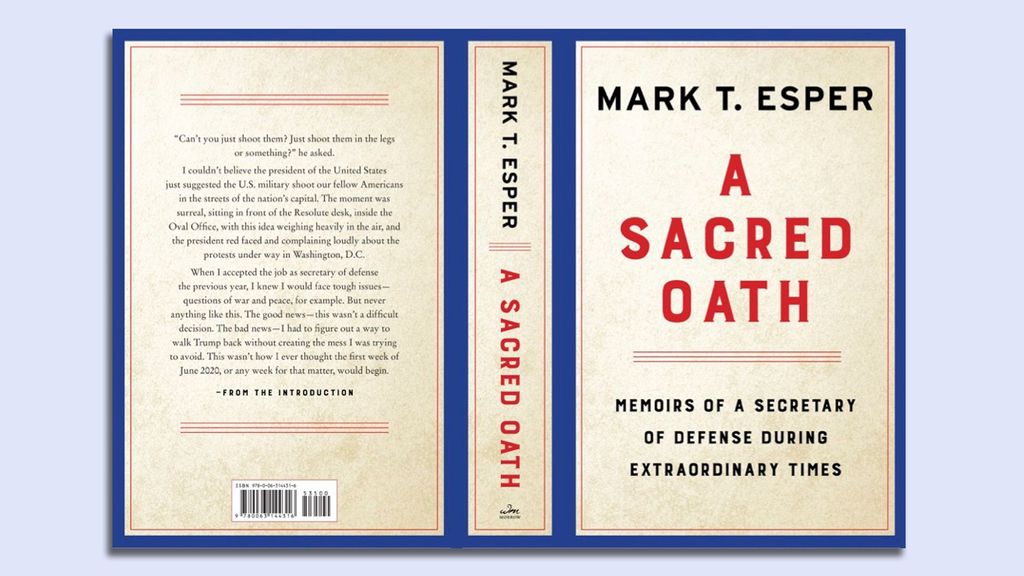 Former Defense Secretary Mark Esper charges in a memoir out May 10 that former President Trump said when demonstrators were filling the streets around the White House following the death of George Floyd: "Can't you just shoot them? Just shoot them in the legs or something?"
Why it matters: The book, "A Sacred Oath," contains vivid, first-person revelations by a top Cabinet member, bolstering outsiders' accounts of extreme dysfunction in Trump's White House.
That moment in the first week of June, 2020, "was surreal, sitting in front of the Resolute desk, inside the Oval Office, with this idea weighing heavily in the air, and the president red faced and complaining loudly about the protests under way in Washington, D.C.," Esper writes.
Click here to read more.
SOURCE: Axios, Mike Allen