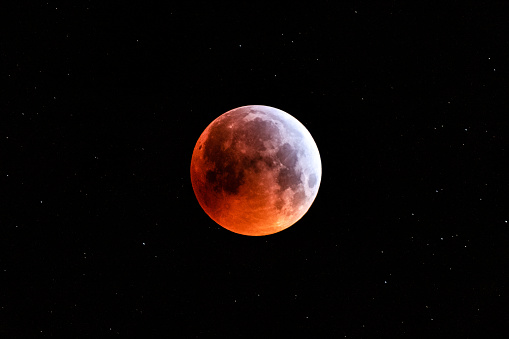 Christians have been obsessed with astronomical phenomena for centuries and given when we've learned about astronomical signs in the Bible, it's no wonder. Last year, quite a bit of buzz occurred about the numerous blood moons that took to the skies four times in the year 2020.
We have yet another penumbral lunar eclipse occurring on May 26, 2021, following by a "ring of fire" in June. On June 10, 2021, a 'Ring of Fire' solar eclipse will show to the inhabitants of the northmost countries, according to Forbes.com. This "ring of fire" is a partial solar eclipse that will last 3 minutes and 33 seconds.
So why do Christians get excited about both of these events, and others such as the Christmas star we witnessed this past year? To answer this question, we'll have to look at what the Bible has to say about blood moons and solar eclipses.
Click here to read more.
SOURCE: Crosswalk, Hope Bolinger