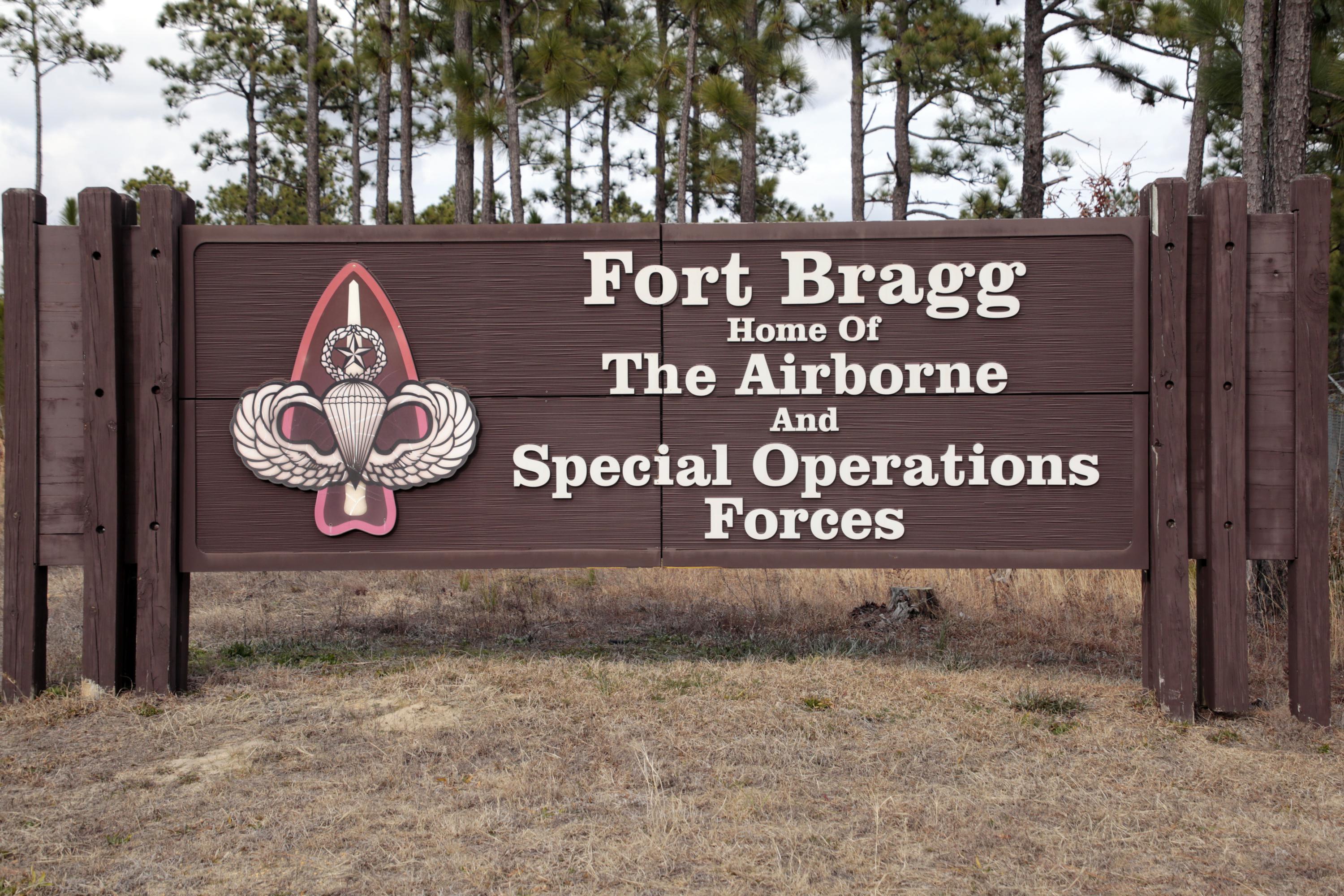 A military base in North Carolina could change its controversial name, officials said.
A committee suggested Fort Bragg have the new name Fort Liberty, The Naming Commission said May 24 in a news release.
The base's commission had been formed as officials considered the names of nine U.S. military posts that were named after people with ties to the Confederacy. Fort Bragg is named after Gen. Braxton Bragg, a Confederate officer and North Carolina native.
The other recommendations:
Fort Benning in Georgia (Fort Moore)
Fort Gordon in Georgia (Fort Eisenhower)
Fort A.P. Hill in Virginia (Fort Walker)
Fort Hood in Texas (Fort Cavazos)
Fort Lee in Virginia (Fort Gregg-Adams)
Fort Pickett in Virginia (Fort Barfoot)
Fort Polk in Louisiana (Fort Johnson)
Fort Rucker in Alabama (Fort Novosel)
"The naming criteria for name suggestions should appropriately reflect the courage, values, sacrifices and diversity of our military men and women, with consideration given to the local or regional significance of names and their potential to inspire and motivate our service members," the U.S. Army said on its website. "Name suggestions do not have to be a person; it can be after values or virtues."
The Naming Commission — which is made up of volunteers that the U.S. Congress and Secretary of Defense chose — said the name Fort Liberty was selected "after the value of liberty." The commission in a news release said it shared the nine name recommendations after it conducted a public comment period and visited the military installations.
"Today's announcement highlights the Commission's efforts to propose nine new installation names that reflect the courage, values, sacrifices, and diversity of our military men and women," Secretary of Defense Lloyd J. Austin III said May 24 in a written statement. "I thank the members of the Commission for their important, collaborative work with base commanders, local community leaders, Soldiers, and military families. And I look forward to seeing their complete report later this year."
Click here to read more.
Source: News Observer