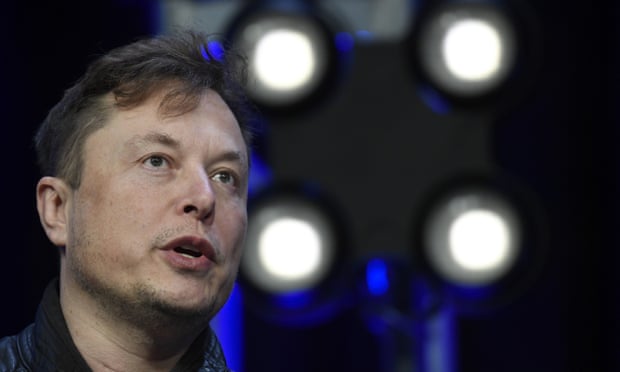 Elon Musk has secured more than $7bn (£5.7bn) in funding for his $44bn takeover of Twitter from a group of investors including the tech tycoon Larry Ellison, the Qatar state investment fund and the world's biggest cryptocurrency exchange.
It came as CNBC reported that Musk, the world's richest person and Tesla chief executive, will serve as temporary chief executive of the social media platform for a few months once the deal closes.
The Saudi Arabian investor Prince Alwaleed bin Talal, who had initially opposed the buyout, also agreed to roll his $1.9bn stake into the deal rather than cashing out, according to a filing with the US financial watchdog.
Musk's financing plans for the Twitter deal have put pressure on shares in Tesla, the electric car company in which he is the largest shareholder, amid concerns he would sell stock to finance the agreed bid. However, the filing published on Thursday also revealed a margin loan taken out by Musk to finance the deal – secured against his 15.7% stake in Tesla – would be reduced from $12.5bn to $6.25bn.
"In this game of high stakes poker the impressive list of backers will remove more of an overhang from Tesla shares as the Musk leverage of shares now becomes less onerous," said Dan Ives, an analyst at Wedbush Securities, a US financial services firm. Ives added that the report Musk planed to run Twitter himself appeared to be weighing on Tesla's stock despite the funding news, with the shares in the carmaker falling 7% to $884.56 in afternoon trading.
Click here to read more.
SOURCE: The Guardian, Dan Milmo