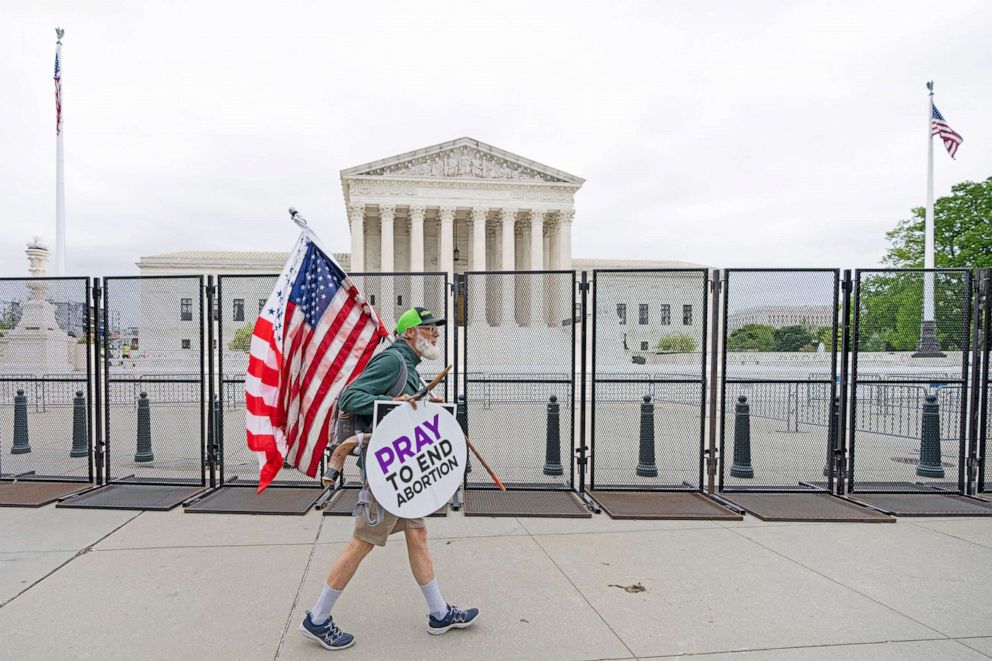 An imposing, "unscalable" eight-foot-high fence has been erected at the U.S. Supreme Court in the wake of protests over a bombshell draft opinion on abortion.
The leaked ruling, not yet final but confirmed to be authentic by the court, indicated its conservative majority is poised to overturn Roe v. Wade — the landmark decision that has guaranteed a woman's right to abortion for almost the past 50 years.
Abortion rights activists — and some anti-abortion protesters — have rallied at the Supreme Court each day since Politico reported the draft document on Monday, including the preliminary votes of the majority.
Protesters on both sides of the issue gathered again in front of the building around noon on Thursday after the fence was put up overnight.
Neither the Supreme Court nor Capitol Police have said anything publicly about possible threats to the court or the justices.
Click here to read more.
SOURCE: ABC News, Alexandra Hutzler