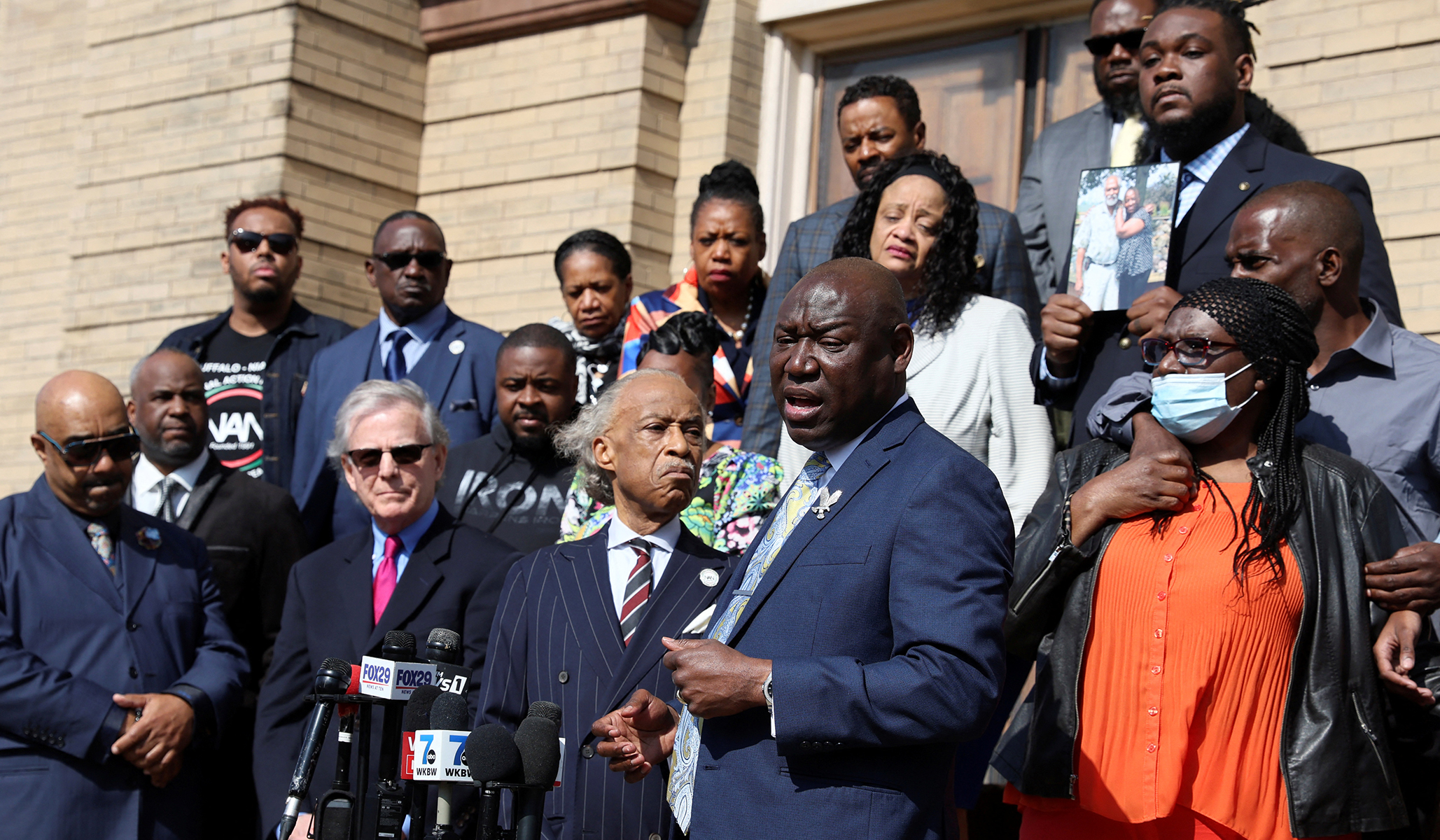 Civil rights attorney Ben Crump, who is representing one family of a victim of the Buffalo supermarket shooting, called on Thursday to hold accountable anyone who was an "accomplice" to the attack.
Crump said that includes gun manufacturers, in response to a question at a press conference at the Antioch Baptist Church. Crump, other attorneys, and Reverend Al Sharpton held the conference along with four families of victims of the shooting.
"We absolutely intend on going after the gun manufacturers, the gun distributors, and anybody else who was an accomplice to this young, 18-year-old white supremacist," Crump said.
Under federal law, gun makers have historically been shielded from liability when a crime is committed with one of their products. But the families of the victims of the Sandy Hook mass shooting recently won a $73 million settlement from Remington by arguing that the company's marketing of the AR-15 that was used in the massacre violated Connecticut consumer law.
When a reporter asked if Crump would "go after the parents," Crump responded, "We intend on going after everybody who was an accomplice to this young monster killing innocent people."
Click here to read more.
SOURCE: National Review, Zachary Evans