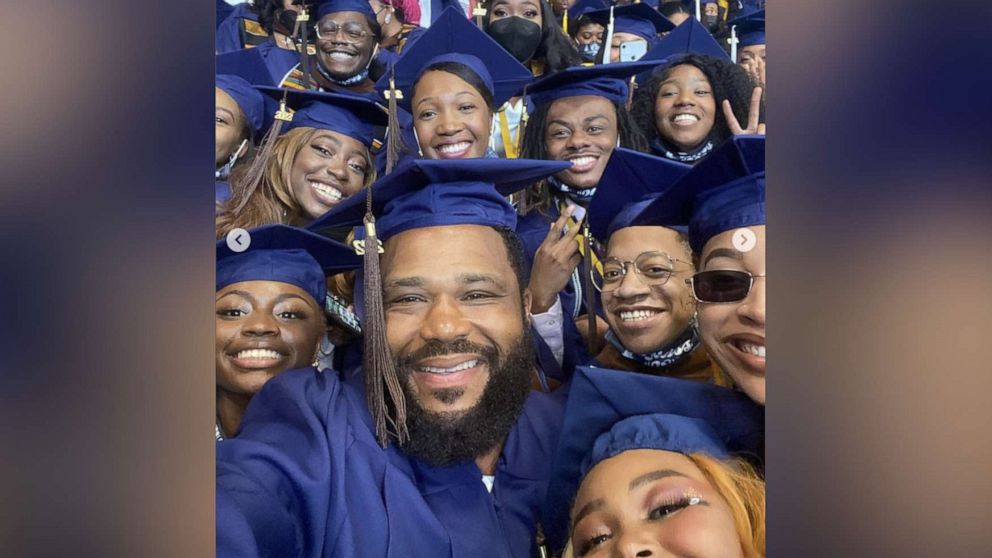 Anthony Anderson is officially a college graduate.
The "Black-ish" alum, 51, shared an inspiring message Sunday on Instagram celebrating his graduation from Howard University this weekend.
"To quote Biggie, 'IT WAS ALL A DREAM!'" he wrote. "Words can't begin to describe the emotional roller coaster I'm on right now. It's literally been 30 years in the making."
"This spring I was finally able to complete the work to graduate from Howard University with a BFA degree from the Chadwick A Boseman College of Fine Arts!" Anderson continued. "Yesterday was a full circle moment. It's never too late! Things happen when they're supposed to happen!"
The "Law & Order" star went on to thank the people who helped him accomplish this milestone, including Phylicia Rashad, with whom he shared a photo in the slideshow.
Click here to read more.
SOURCE: GMA, Carson Blackwelder