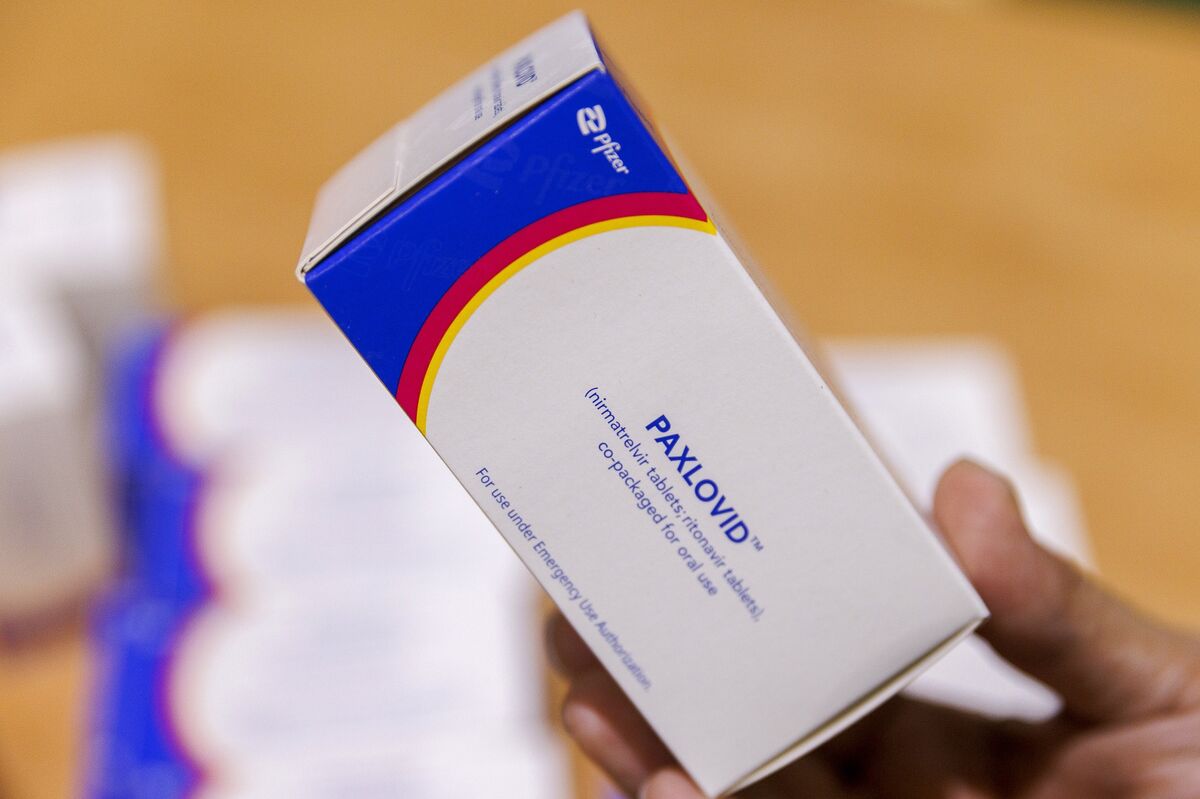 U.S. government researchers are planning studies of how often and why coronavirus levels rebound in some Covid patients who have completed a five-day course of treatment with Pfizer Inc.'s Paxlovid.
"It is a priority," said Clifford Lane, deputy director for clinical research at the National Institute of Allergy and Infectious Diseases, calling the issue "a pretty urgent thing for us to get a handle on." The agency is discussing a variety of possible epidemiological and clinical studies to examine post-Paxlovid rebound with scientists at the Centers for Disease Control and Prevention, he said.
The demand for answers is rising as Paxlovid has become a key element of the Biden administration's pandemic approach, with the drug being made available at pharmacies nationwide. Among other questions the NIH hopes to get a better handle on is how often viral rebounds occur after five days of Paxlovid treatment, who's at risk for relapse, and whether it could be avoided with a longer regimen.
Little is known about the rebound cases, including how frequently they occur and whether the highly transmissible omicron variant plays a role. While there's no proof it's caused by the drug, doctors say they need more information about what action to take when the virus surges in someone who's just been treated.
The only case reported in the medical literature is a preprint posted Tuesday on researchsquare.com by researchers at the VA Boston Healthcare System. It recounts the history of a 71-year-old man who recovered rapidly on Paxlovid before experiencing a temporary rebound in symptoms and a spike in viral levels on the ninth day after his first positive test that resolved a few days later.
Click here to read more.
SOURCE: Bloomberg, Robert Langreth and Madison Muller