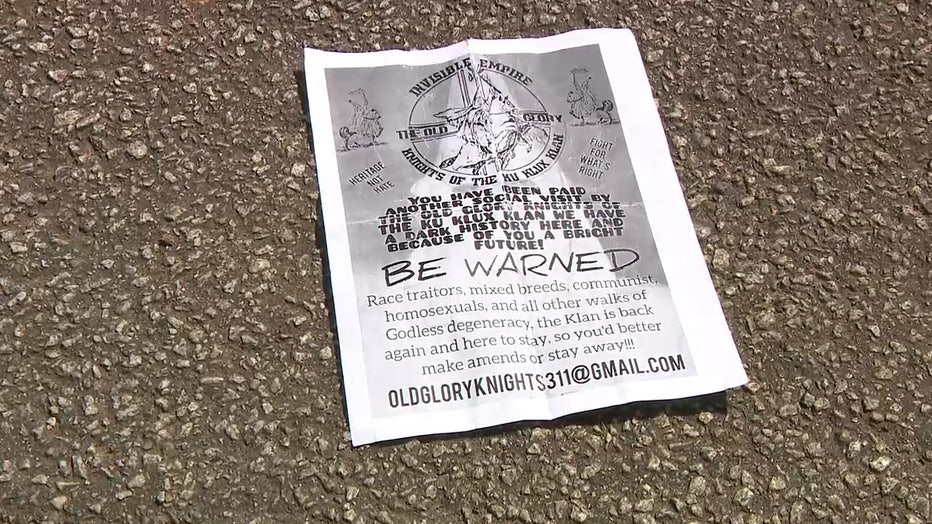 A northwest Atlanta community experienced an unpleasant surprise after flyers claiming to be from the Ku Klux Klan appeared in their driveways.
The Atlanta Police Department confirmed they are investigating to determine if this act was an attempt to intimidate the community.
"I just didn't think it would happen in 2022 let alone in our neighborhood," resident Andy Zirger said.
"It was really disheartening especially as a mom of two black boys. It really unsettled my nerves," Lenice Williams said.
People living in the Riverside community in northwest Atlanta say they can't believe what was dropped in their driveways and onto their porches.
They received a flyer saying the Ku Klux Klan is "here and here to stay." The flyer also lists the many types of people they do not like.
It was a hateful message wrapped up in plastic bag and delivered.
Click here to read more.
SOURCE: FOX 5 Atlanta, Eric Perry