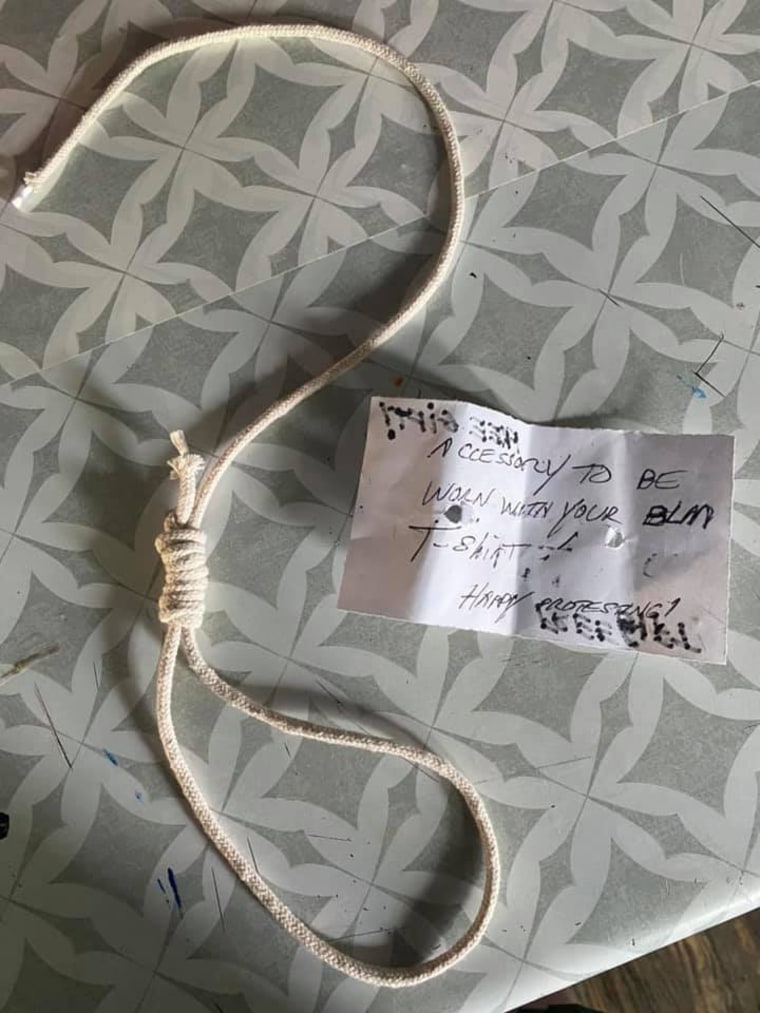 A Michigan man accused of terrorizing residents by leaving nooses and racist handwritten notes around his community to stop people from supporting Black Lives Matter has been charged with hate crimes, the Justice Department said Wednesday.
Kenneth Pilon, 61, was charged with six counts of interfering with federally protected activities for incidents dating to June and July 2020, the height of nationwide protests following George Floyd's death. Floyd, a Black man, was killed May 25, 2020, after a Minneapolis police officer knelt on his neck for more than 8 minutes.
Authorities allege in an affidavit that Pilon went to stores in Saginaw leaving nooses attached to a note that read: "An accessory to be worn with your 'BLM' t-shirt. Happy protesting!" The messages were found in several places, including a Goodwill parking lot, inside a beverage cooler at a 7-Eleven and in a Walmart parking lot.
He also left a noose and a note in a vehicle owned by Regina Simon and her then-husband, Donald Simon, according to the affidavit.
Regina Simon said she thinks her family was targeted after Pilon drove by and saw her in her yard wearing a Black Lives Matter shirt her son made. They found the note and the noose the next day when her husband went to get coffee. Regina Simon is Mexican and white, and her ex-husband is Black.
Click here to read more.
SOURCE: NBC News, Minyvonne Burke