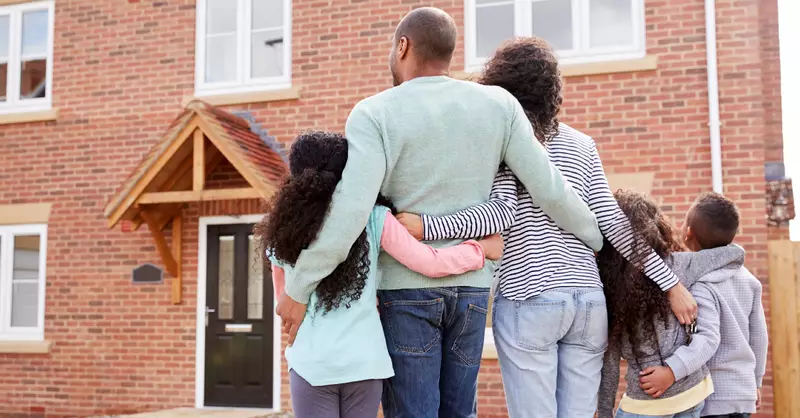 You and your family probably spend more time at home than anywhere else. It's important for your house to be a peaceful place that provides a spiritually healthy environment for all of you. One vital way to foster a healthy home atmosphere is to pray over your home. Prayer is powerful. By praying over your house, you're welcoming God's loving power into it. Here's what the Bible says about blessing your home, and how to pray over your house.
Does the Bible Talk about How to Pray Over Your House?
The Bible talks about the importance of having a peaceful home, and using prayer as a way to bring peace to a house. In Isaiah 32:18, God declares: "My people will live in peaceful dwelling places, in secure homes, in undisturbed places of rest." Jesus instructs his disciples in Luke 10:5-6, "When you enter a house, first say, 'Peace to this house.' If someone who promotes peace is there, your peace will rest on them; if not, it will return to you." In 2 Samuel 7:29, the Bible mentions a house blessing: "Now be pleased to bless the house of your servant, that it may continue forever in your sight; for you, Sovereign Lord, have spoken, and with your blessing the house of your servant will be blessed forever."
Dedicating your house to God through faith is also important, the Bible says. Joshua 24:15 mentions a household choosing to serve God: "…choose for yourselves this day whom you will serve … But as for me and my household, we will serve the Lord." Psalm 127:1 uses the imagery of a house to describe why a strong foundation in faith is vital: "Unless the Lord builds the house, the builders labor in vain…" In Matthew 7:24-25, Jesus explains the importance of a strong faith foundation using house imagery: "…everyone who hears these words of mine and puts them into practice is like a wise man who built his house on the rock. The rain came down, the streams rose, and the winds blew and beat against that house; yet it did not fall, because it had its foundation on the rock."
Click here to read more.
SOURCE: Crosswalk, Whitney Hopler