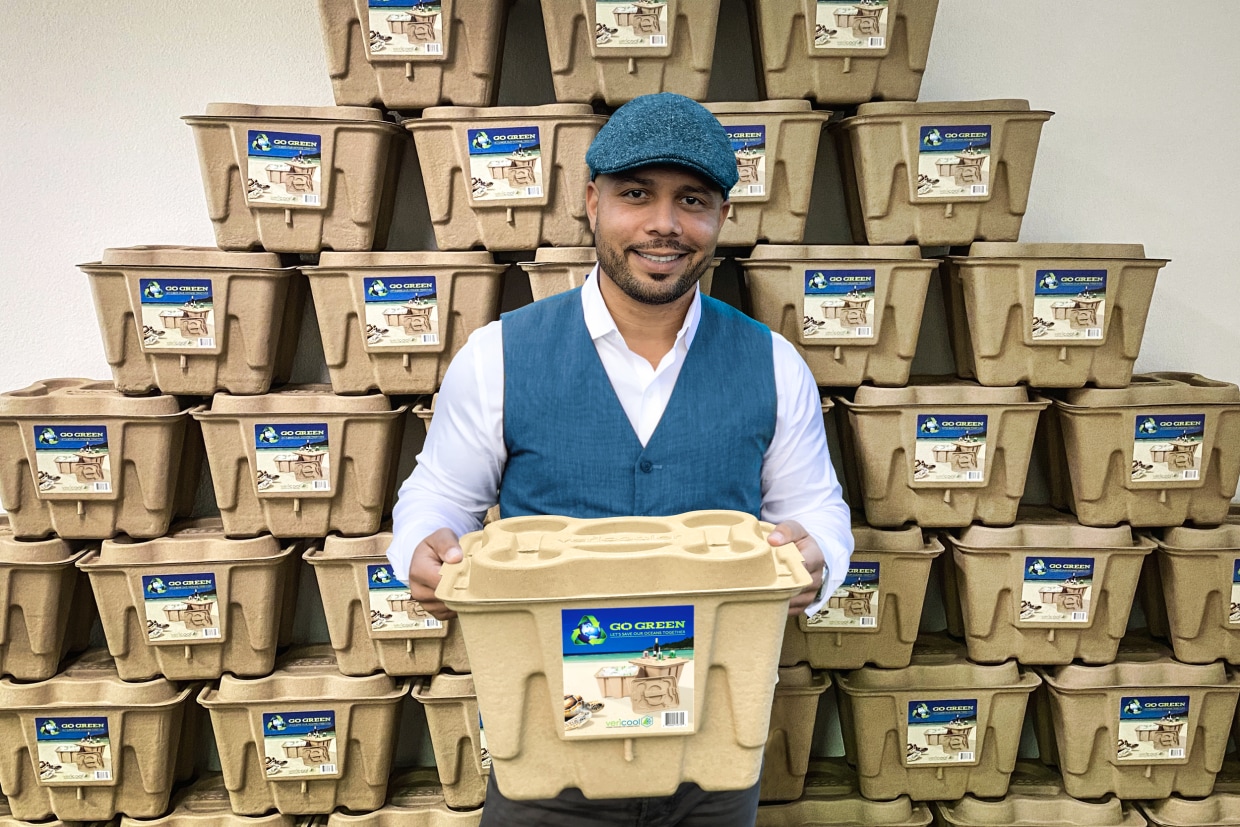 As a child growing up in Richmond, California, the future held one of two possibilities in Darrell Jobe's young mind: play for the NFL or become a microbiologist. But at 13, everything changed when he became homeless, dropped out of school and joined a gang.
That he celebrates Earth Day on Friday as the owner of Vericool, which produces environmentally safe packaging products, speaks to his unpredictable journey. He says it also speaks to his never-wavering interest in protecting the earth, even after he's served short stints in prison.
"I love animals and if you do, you care about the environment because that's how they live," Jobe, 42, said. "All the stuff that went on in my life, that respect for the earth never left me. To get beyond all that and to be able to do something to protect the environment is rewarding."
He invented the world's first recyclable or biodegradable ice chest cooler in 2017 and developed a compostable and recyclable thermal solution for shipping Covid-19 vaccines in place of environmentally unfriendly Styrofoam coolers.
"My thing was, if I could create solutions — products that were safe for the environment — eventually there will be bans on products that are not safe for the environment," Jobe said. "I thought: How do I create a cooler that would eliminate harmful Styrofoam coolers? How do I create a product that eliminates plastic gel packs? The same with bulk manufacturing and petroleum-based packing. That mentality — being about protecting the earth — inspires me."
Jobe is among many Black entrepreneurs who have created businesses that focus on products that preserve the earth. More than a billion people around the world celebrate Earth Day Friday, an annual opportunity to demonstrate support for environmental protection, and the emerging business owners are especially noted, longtime environmentalist Ibrahim Abdul-Matin said.
"They represent a movement of human beings that are concerned about how we live the best possible way on the planet Earth — and how we solve problems better than we've ever done before," said Abdul-Matin, author of "Green Deen: What Islam Teaches About Protecting the Planet."
Click here to read more.
SOURCE: NBC News, Curtis Bunn