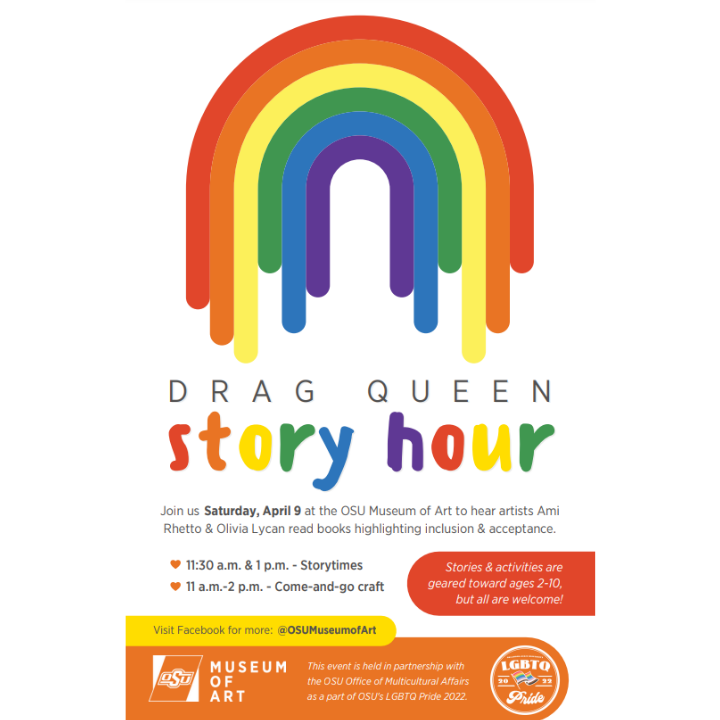 Oklahoma State University hosted a "Drag Queen Story Hour" geared toward little children as young as two years old earlier this month.
It was a part of the university's Pride Week 2022 as explained on OSU's website.
"At Oklahoma State University, we celebrate LGBTQ Pride during April rather than June. Because Pride typically happens when classes are not in session, this change allows our community to celebrate together on campus. In 2019, Stillwater Mayor Will Joyce declared the first week of April Stillwater LGBTQ Pride Week," the website says.
Other events during OSU's Pride Week included Condom Bingo, a pride parade, a Dragonfly Drag Show, and a Lavender Graduation to celebrate the graduating LGBTQ+ students.
Campus Reform reports that OSU's Pride Week included an April 9th event with two local drag queens reading books "highlighting inclusion and acceptance" to the children, along with "come-and-go craft" activities.
Click here to read more.
SOURCE: CBN News, Steve Warren