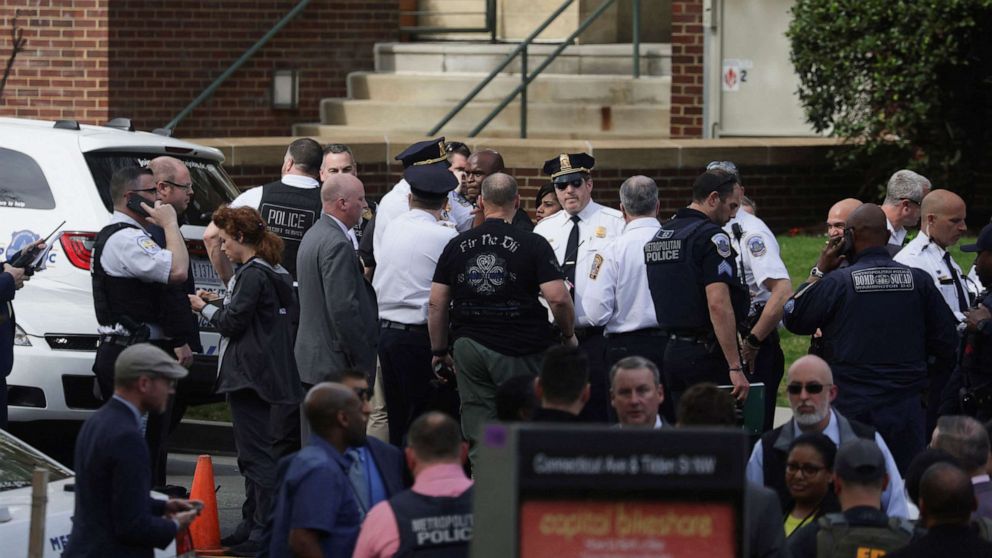 A man opened fire from his apartment window in a "sniper-style" shooting in Washington, D.C., on Friday, injuring four people, before the suspect took his own life.
D.C. police responded to the Cleveland Park and Van Ness areas around 3:20 p.m. and found three shooting victims — two men and a 12-year-old girl, authorities said.
The two men are in critical but stable condition, while the child was hospitalized in stable condition with a minor gunshot wound, police said at a Friday evening press briefing. One of the men was a retired Metropolitan police officer, authorities said.
A fourth victim who sustained a gunshot wound later came forward to police. The victim — a woman in her mid-60s — had a graze wound to her upper back and received medical treatment on site, police said.
The suspect died by suicide in his apartment when police closed in, according to Metropolitan Police Department Police Chief Robert Contee.
Click here to read more.
SOURCE: ABC News, Emily Shapiro and Meredith Deliso