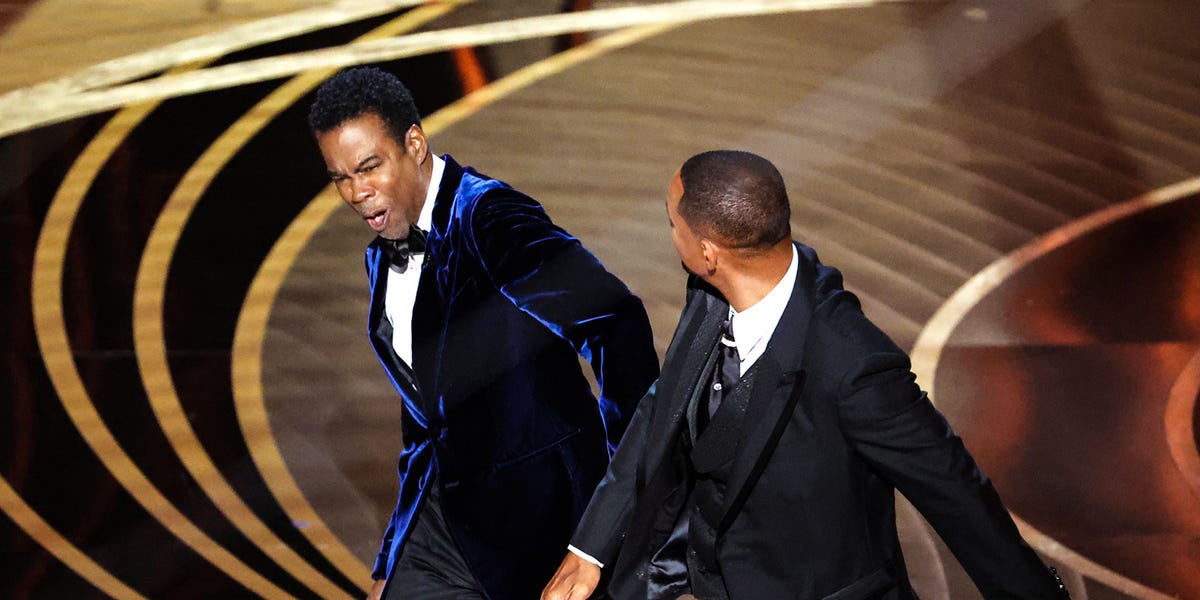 Chris Rock 'doesn't want the Will Smith slap to define him' and 'the rest of his career' so it doesn't seem like he will be accepting Will's apology anytime soon.
Just like the rest of us, Chris Rock is still reeling from when Will Smith slapped him at the Oscars. In fact, the 57-year-old comedian doesn't think he'll ever be able to accept the Fresh Prince Of Bel-Air star's apology. "He can't imagine forgiving Will, being friends with him. It is just a very weird thing to fully envelope," a source close to Chris EXCLUSIVELY told HollywoodLife.
Chris also knows that it's not something people are going to forget about anytime soon. "Chris Rock doesn't want the Will Smith slap to define him and the rest of his career. It sucks that it is now part of his life forever," our insider divulged. The King Richard star slapped Chris after Chris made a joke about his wife Jada Pinkett Smith, calling her GI Jane due to her bald head. Jada has alopecia, an auto-immune disease that causes hair loss, but Everybody Hates Chris star reportedly didn't know about her condition.
Click here to read more.
SOURCE: Hollywood Life, Natalie Hunter